Keyport adds USB drive, still hides keys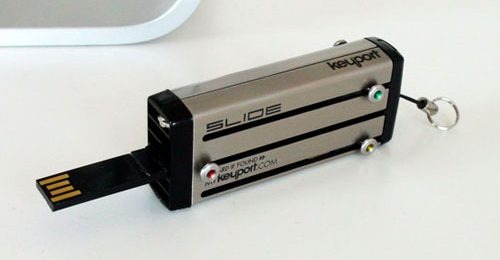 We first talked about the Keyport way back in 2007 when the thing debuted at $295. The Keyport is a large fob that can hold up to six keys for different needs inside. You can get keys for your car, house, locks, and all manner of other things that need keys.
Keyport has announced that it is now offering up a USB flash drive that can go into one of the ports on the Keyport. The flash drive has 4GB of storage and is something that I bet lots of folks have wanted inside the Keyport before.
The best news is that the Keyport has come down in price quite a bit since it first launched. You can now get the Keyport with one auto key for $99. You can add additional keys and drive the price up some. Right now the flash drive accessory isn't priced and isn't on the official Keyport site. I can't see 4GB of storage costing that much.