Keycharge portable battery fits on a keychain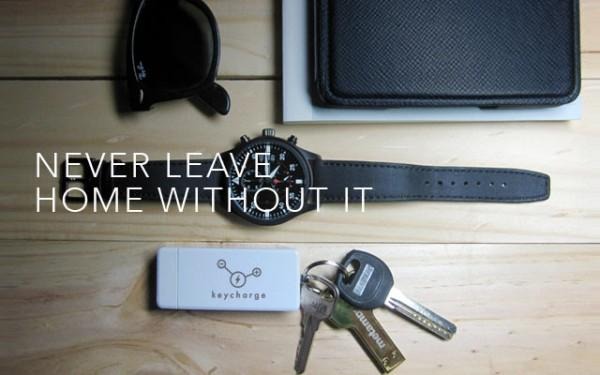 There is no shortage of portable battery options, some smaller than others but most large enough that you'll need to keep it in a pocket or bag. That's a hassle and makes it easy to forget the device somewhere, and is what makes the Keycharge stand out. Keycharge features a 1000mAh battery, and is small enough to fit on a keychain, meaning it is always available if you have your keys on you. Keycharge also doubles as a flash drive with up to 32GB of storage.
Keycharge is offered in both micro USB and Lightning connector options, and features a USB connector as well for charging the battery without carrying around a USB charging cable. An integrated LED serves as an indicator showing whether it is charging or in flash drive mode, the latter of which is an optional feature available in 16GB and 32GB.
The 1000mAh battery likely won't fully charge your device, but is enough to give a smartphone about 5.5 or 6 hours of talk time according to the maker. Overall, the Keycharge measures in at 70mm x 30mm x 10mm and weighs 28 grams. Obviously, there's also a keychain loop on one end for putting the device on a key ring or lanyard.
The makers behind Keycharge were seeking $10,000 in funding on Indiegogo, where they have raised nearly double those funds with 28 days remaining. A pledge of $25 will get you one Keycharge with either micro USB or a lightning connector. Shipping is set for March 2015.
SOURCE: Indiegogo