Keurig 2.0 pod DRM will lock out unofficial coffee pods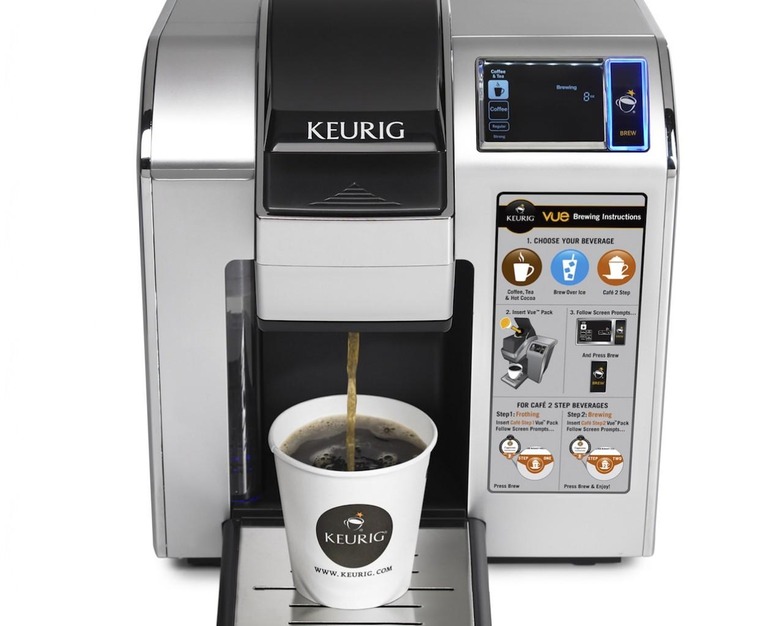 Pod coffee maker Keurig is clamping down on unofficial suppliers for its single-serve machines, confirming that it will be using DRM in its new range – dubbed "Keurig 2.0" – to prevent brewers from working with unlicensed pods. The move is reminiscent of printer ink, many of the cartridges for which have long included a chip that prevents unofficial refills from being installed. In fact, the argument Keurig gives is much the same as that of Epson, HP, and others.
Like the printer manufacturers, Keurig says that the move to lock out third-party pods is being made with overall quality in mind, not profit. The user experience and result in the cup will be more predictable, Keurig parent company Green Mountain Coffee Roasters' CEO Brian Kelley said on the company's Q4 2013 financial results call, billing the updated system as delivering "game-changing performance" to users.
"To ensure the system delivers on the promise of excellent quality beverages produced simply and consistently every brew every time, we use interactive technology to help us perfectly brew all Keurig brew packs. Because of this, the system will not brew unlicensed packs" Brian Kelley, CEO, Green Mountain Coffee Roasters
Exactly how the pod DRM will work is unclear at this stage, though Keurig has experimented with RFID tags for brew packs before. The Keurig Vue V1200 brewer launched in late 2012, targeting offices and other group-use cases, and relied on each pod having a wireless tag that gave the machine instructions on how best to brew it.
Users of the Vue V1200 could simply slot in the pod and press the "start" button, without having to understand how much water it would require, brewing time, or anything else.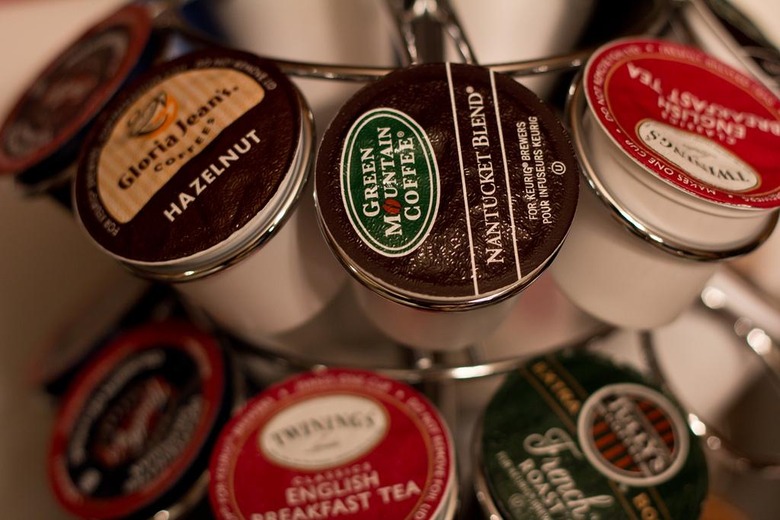 Keurig 2.0 will presumably build on that system in some way, though there are other types of tags that the company could use, like NFC. The cost of implementing it will be offset with the potential gains from locking out the third-party pods, however; in fiscal Q4 2013, for instance, Keurig estimated that 12-percent of pod coffee and tea for use in its machines came from unlicensed third-parties.
The surge in alternative supplies came after the Keurig K-Cup pod patent expired in 2013, opening the door to a range of "own brand" versions.
Keurig's shift to a new platform is its way of working around that expired patent, with the company planning to move the entire range of brewers over to the new 2.0 system in fiscal 2014 and early 2015. There's also an official licensing program that will allow for different coffee suppliers to offer their own 2.0 K-Cups, though with Keurig getting its cut in the process.
As for why consumers themselves might decide to "upgrade" to a more restrictive platform, Kelley's argument was vague. The Keurig 2.0 system is "a better one" than the existing version, he suggested, claiming that brand loyalty would be a big part in the replacement process.
Word of the possibility of pod DRM first broke in a lawsuit against Keurig filed by TreeHouse Foods, in which it also alleges the pod machine maker has been brokering exclusionary agreements with its suppliers to try to block third-party options from the market.
VIA TechDirt and Food Navigator; IMAGE Patrick Gensel