Kensington unveils KeyFolio Secure Keyboard Case & Lock for iPad 2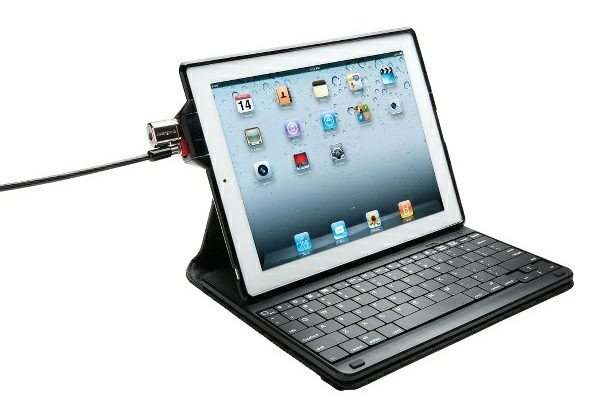 If you leave your iPad sitting in an area that's unsecure and fear someone might steal it, Kensington has an accessory you might want to check out. The accessory is called the KeyFolio Secure Keyboard Case & Lock, and it uses some of Kensington's famous security tech that has been around in the notebook world for a long time. This case is made specifically for the iPad 2.
The case includes Kensington's ClickSafe one click locking mechanism and has an integrated security tether to secure the tablet on the go. The stand has adjustable angle so you can put the screen in the most comfortable position, and the integrated keyboard connects to your iPad via Bluetooth. When you're done using the tablet, the keyboard closes over the screen to protect it from damage.
The keyboard is removable allowing you to use the locking case and no keyboard if you want. The case also has an integrated loop to hold a pen or stylus and the case leaves all iPad controls and the docking connector uncovered. Official pricing on the locking keyboard case is unknown, but other similar cases from Kensington range from $60 to a bit over $100.