Kempler & Strauss announces limited edition gold W PhoneWatch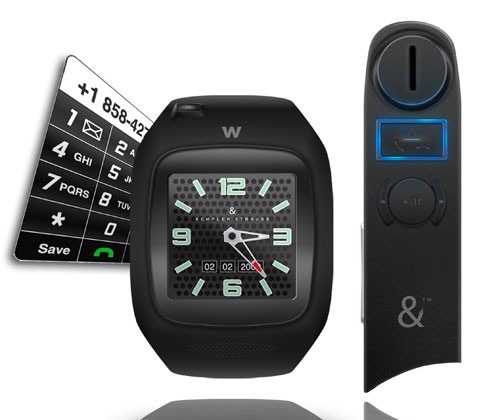 We first caught wind of the Kempler & Strauss W PhoneWatch back in October. The firm behind the cool watch phone has announced a new and limited edition version of the device that will be gold at CTIA.
The new golden version of the W PhoneWatch will be limited to only 1000 units made and will start shipping in Q3 2010. Other than the gold case, the W PhoneWatch is the same underneath. It still operates on GSM 850/900/1800/1900MHz networks and has a 1.5-inch TFT LCD.
The tiny little screen is touch sensitive and the watch can play music files and has SMS messaging, call history, video playback, video recorder, camera, utilities, and games. Pricing on the limited edition watch is not offered and no pictures are available of the gold watch at this time.