Kelsey Grammer teases Frasier revival: Here's what we know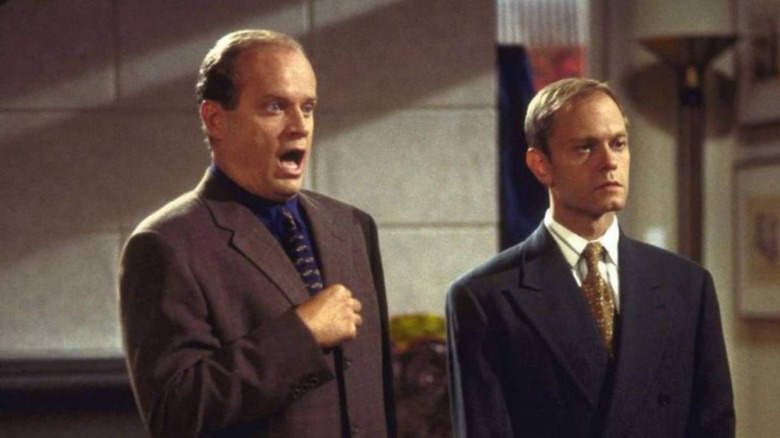 The Frasier series revival we've occasionally heard about for months is slightly closer to becoming a reality, at least based on comments made by series star Kelsey Grammer. The actor recently talked about the possible revival on British entertainment show Lorraine, during which he said there are half a dozen different possible ideas for a new show in the pipeline.
Grammer, who played Frasier in the sitcom by the same name, was recently spotted carrying around a folder that appeared to feature the word 'Frasier' on it. The sighting renewed rumors about a possible reboot or revival of the series, which we've heard mentioned sporadically over past months.
A revival of the series, which would feature Grammer back in his role as Frasier, has not been greenlit at this time. However, when asked about the folder sightings on Lorraine, Grammer revealed that there are six different ideas currently in consideration for a potential series revival.
"That little folder," Kelsey said in response to the question, "is filled with six different ideas that are all kind of in contention right now for what may be a new Frasier." The actor stresses that the show isn't guaranteed to happen, but does give fans an idea of what to expect from a new series.
The show, if it happens, will be a "continuation of Frasier," Grammer said during the interview. It wouldn't take place in Seattle like the original series, however; it would involve "a new life and new city," Grammer said. Based on past commentary about a possible revival, it seems the show would go on with the original cast, though sadly without John Mahoney, who died in 2018.