Keep your Xbox 360's temperature in check with a case mod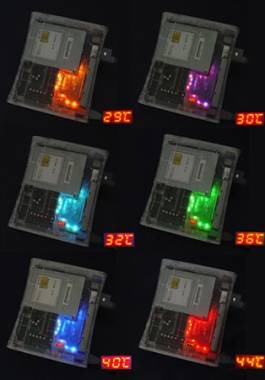 Wait a second, the Xbox 360 has a bit of an overheating issue? I hadn't heard. I guess that I'd better figure out a way to tell if mine is getting overheated.
That's exactly what the team over at XCM thought when they designed this case mod that includes a temperature gauge and a multicolor LED that changes color according to the temperature. The colors range from a cool blue up to a burning red.
No word yet on pricing or availability, however, I'm sure that 360 owners will happily pay the price to ensure they won't fry another console.
XCM 360 Hot Rock Case Warns Of Impending Doom [via gizmodo]