KDDI Powered Slate Delivered In Japan By Onkyo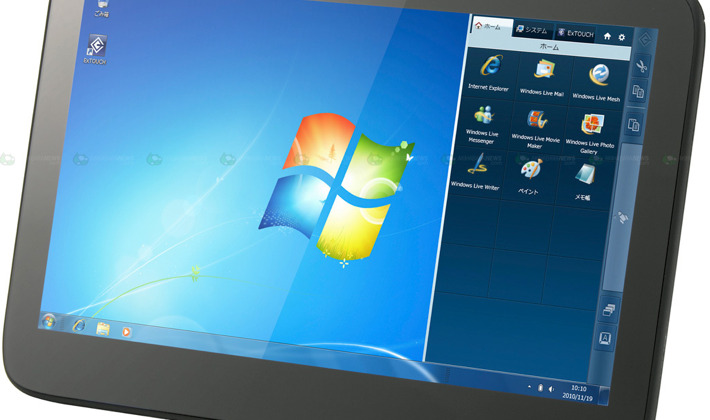 Onkyo blasts out its latest Windows 7 Tablet, the TW317A7, powered by an ATOM CPU. This model is actually a TW317A5 loaded with KDDI 3G module letting you access the internet wherever you may roam, and includes a 11.6" screen with 1366×768 resolution, Atom N450, 32GB of SSD, and 1GB of RAM. It also has a magically tiny 0.3 megapixel web camera. Fun!
Inside you'll find new software by the name of ExTouch, this dedicated to helping improve Windows 7 touch input by giving you a dedicated App launcher. Feel free to visit Onkyo for additional information if you read Japanese. Looks kinda sassy!
[Via AkihabaraNews]