KDDI Iida Polaris Robot Concept [Video]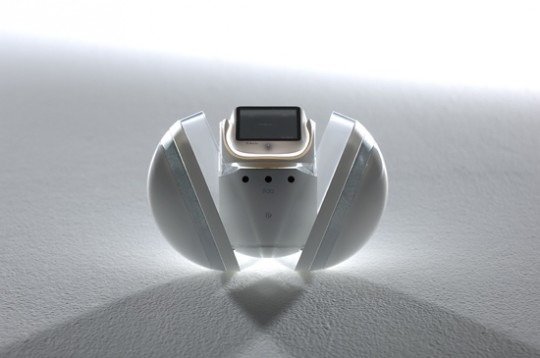 Firmly convincing us that the Japanese get not only the best toys but the best concepts too, this collaboration between carrier KDDI and Flower Robotics – the iida Polaris – has just drooling with envy.  Currently just a prototype – with "commercialization yet to be determined" – the iida Polaris has at its core a touchscreen cellphone which docks into a mobile robot "suit".
Video demo after the cut
The idea is that the robot works as a straightforward dock when it comes to watching media on a larger display, but can also help as your constant companion.  For instance, iida Polaris can track your physical condition and make exercise suggestions and new recipes, building up a history of your routines and calling for help should you deviate too greatly from them (for instance if an elderly person collapses).
Unfortunately, as we said the iida Polaris is just a concept right now, and there's no promise that this Rolly-with-a-conscience will ever trundle from shelves.  Check out the video below for more details.
[via CrunchGear]