KDDI Hitachi WOOO Ketai mobile phone enables 3D multimedia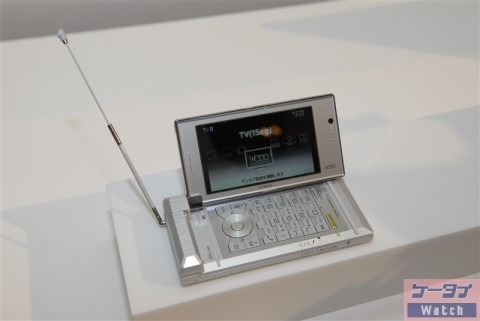 Here's one high tech and feature-rich cell phone you may not get to use outside of Japan. A Hitachi branded AU phone by KDDI Japanese cellular services featuring an IPS-enabled display with 3D capability, 5MP camera capture, CDMA 1X WIN, Bluetooth, TV tuners and eWallet functionality.
The mobile device labels WOO Ketai H001, its 845x480 screen display measures 3.1-inch in diagonal, and is based on a color-accurate and a wider viewing angles IPS panel. With a flip of a switch, the screen can display conventional 2D to virtually optimized 3rd dimensional multimedia contents.
WOOO Ketai H001 from KDDI comes with a built-in 5MP digital camera, microSD expansion slot for additional storage, supports Global Passport CDMA service, 1Seg broadcasting TV tuners, ewallet application and weights just 145 grams. It's scheduled to launch in Japan from early Spring, but don't hold your breath for a release elsewhere.
[via impress]