KDDI Casio Exilim W63CA 8MP cameraphone with WVGA AMOLED display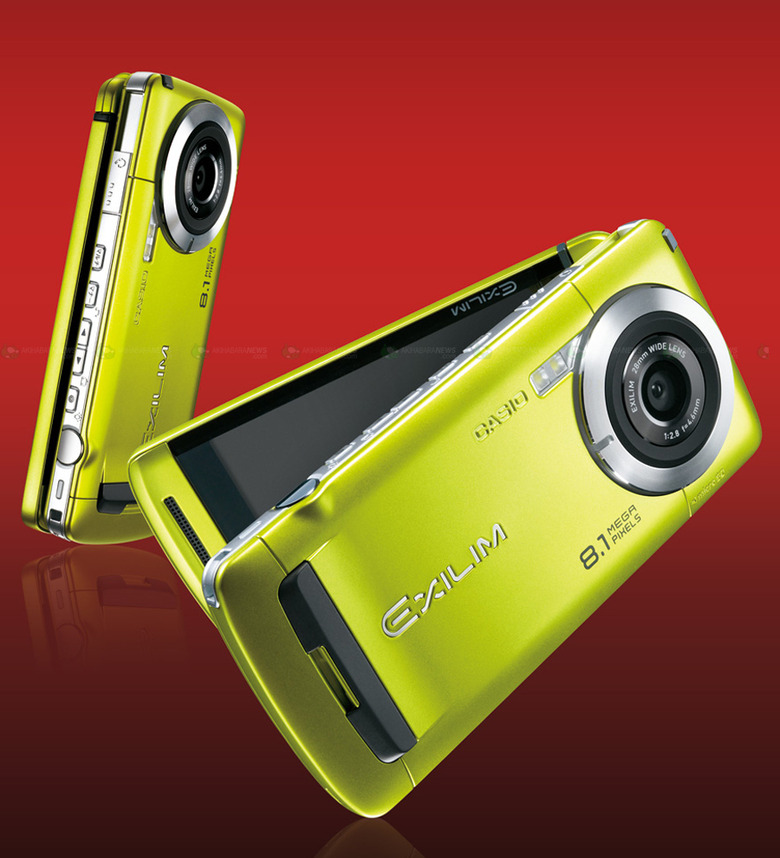 KDDI have announced a new 8.1-megapixel cameraphone for the Japanese market, the Casio Exilim W63CA.  As well as the high-resolution camera, wide-angle lens and nine-point autofocus, the W63CA also has a 3.1-inch AMOLED WVGA display, running at 480 x 800.  There's also a YouTube mode, which automatically records 30fps VGA video and stores it to microSD for uploading.
The camera also features face detection and anti-shake, together with a flash, and given Casio's expertise in point-and-shoot digital cameras it's likely to take a decent picture.  The W63CA measures 110 x 50 x 17.4-22mm and will go on sale in Japan in November, price unknown.
As OLED-Info point out, the 3.1-inch AMOLED display used in the Casio Exilim W63CA is actually the same screen KDDI demonstrated back at the beginning of the month.  It will also be used in a more basic cameraphone, also for KDDI, the Hitachi W63H AU.