Winter is upon us in many regions, but that doesn't mean it's too late to start dreaming about your next bike. Kawasaki has taken the wraps off its H2R, a beast of a machine that builds upon the foundation set by its original H2 model decades ago. The first thing you notice is the design, but it is what lies beneath that is most notable.
Kawasaki has masterfully teased the new H2R, saying it took the brain power of multiple divisions to make it a reality. The design was made specifically for speed, angular and fierce-looking from all sides. The supercharged 998cc engine brings 300HP to the table, making it destined for the track.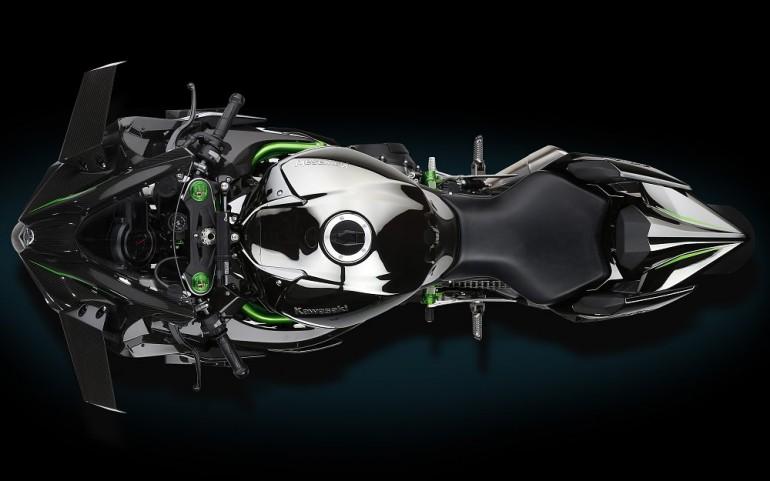 Kawasaki hasn't been heavy on the details yet, but it has no shortage of details, dropping several videos teasing different aspects and components of the bike. There are traces of the iconic green trim that marks Ninja bikes, all of it framing a steel trellis frame.
Though the one currently unveiled won't be street legal, the version Kawasaki will be showing off in November will be. Hopefully more details will accompany the unveiling in November, but until then, check out the gallery below.

VIA: Gizmag