Kate Beckinsale reveals her phone of choice to SlashGear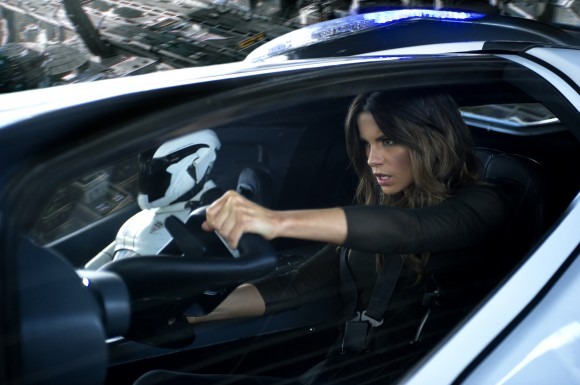 One of the bonus bits of information we did not expect to get from the press junket for Total Recall just a little over a week ago was Kate Beckinsale's mobile phone of choice. It's a fun thing to know, what celebrities such as she use on a daily basis in the communication universe, and since she does use a next-level futuristic in-hand phone in the movie, it seemed only natural for SlashGear to ask her what her real-life tech life was like. The answers she gave may surprise you.
[Q] Was there a piece of future tech or aspect of the film you were particularly drawn to?
[Kate Beckinsale] I do quite fancy having a hover-car but I don't fancy everyone having one. Because I feel like I've spent a bit of time on the 405, stuck. And if everybody had them, I'd be scared of crashing. But if it was just me, then, I think I'd drive quite fast. And I quite fancy the phone, but I don't think I'd fancy having it stuck in my body.
NOTE: Total Recall features a phone-like device which essentially takes the place of the nose-based-tracker you'll remember from the 1990 version of the movie. Expect some off-screen cringe-worthy memories of that particular bit of film.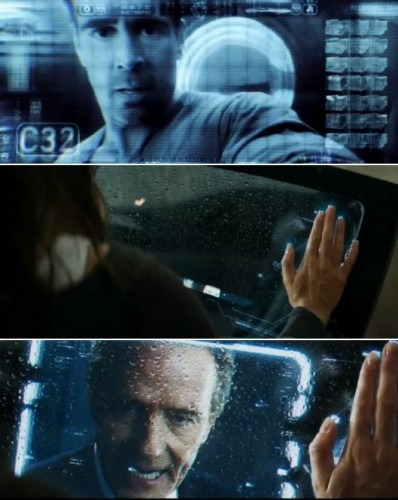 [Q] When you work on a film like this where technology is very much a central part of the story and where you've got giant cameras on you all day, do you find yourself at the end of the day just pushing all of the gadgets away for a good night's rest?
[KB] Now when you say 'all of my technology' I don't know if you've seen my phone.
*Beckinsale holds up a small red LG flip-phone from Verizon*
[KB] That's about the extent of it. I don't like my iPod. I like a nice record player and a book. I'm very much about that. So all that happens to me – I used this a lot [the phone] so that's the only reason I'd say I've had an influx. I'm not much interested in an iPhone.
Did you ever pick up an iPhone, it flips over! You can't see what's happening – It's aways moving!
Have a peek at the rest of our coverage of Total Recall through our [Rekall portal] and hit up the timeline below to get all you need in the universe of talks with the stars and the director of the film! Also don't miss our full review of the movie, and head out to theaters right this second to see the whole feature!