Karma SC2 electric coupe concept can 3D-record you doing 0-60 in 1.9 seconds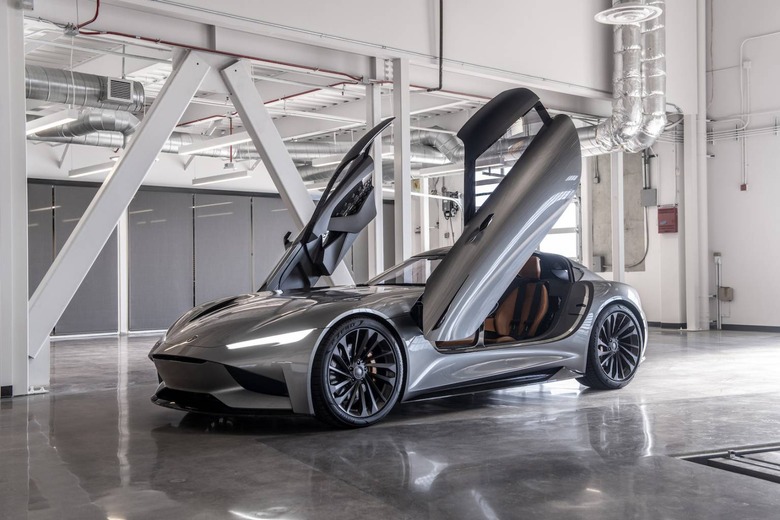 You have to give Karma Automotive its due: the electric car company knows how to design a good looking concept. Fresh for the LA Auto Show 2019 this week is the Karma SC2, a pure-electric coupe that the automaker says could deliver a frankly excessive 1,100 horsepower and a 0-60 mph time of less than 1.9 seconds.
Those are, even in the BEV performance car world, the sort of numbers that get people to sit up and pay attention. Karma says it can deliver them with a pair of electric motors – one up front, one driving the rear wheels – which together muster 800 kW of peak power.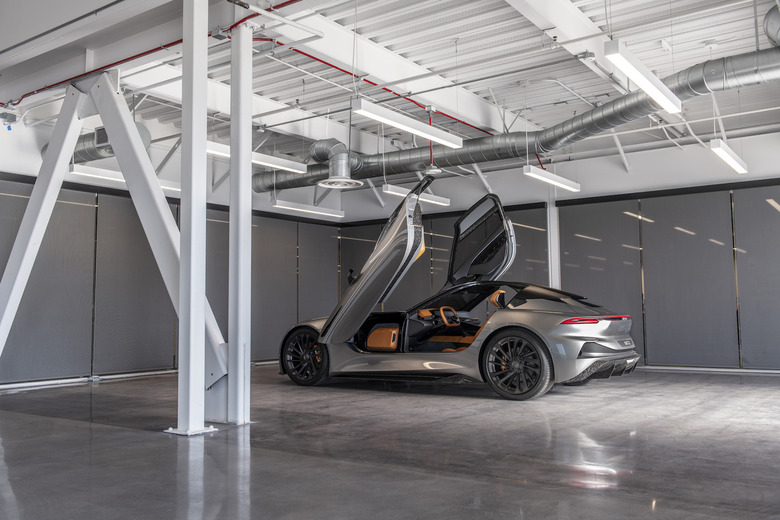 Despite all that, there's range for 350 miles of driving from a 120 kWh battery, Karma claims. As you might have guessed, right now this is all just a concept – one designed to show off the automaker's upcoming open platform. So, the SC2 gets racing-friendly features like carbon ceramic brakes, a push-rod suspension system, and the automaker's own torque vectoring gearbox.
An "ultrasonic dynamic regenerative panel" promises the sort of braking you'd expect from a performance vehicle, as Karma positions itself not only as a maker of its own vehicles, but as an EV expert for other companies to tap into. "Our open platform serves as a test bed for new technologies and partnerships, " Dr Lance Zhou, CEO of Karma Automotive, says, "where we are to provide engineering, design, technology and customization resources [to] others."
It's also a vision of what sort of styling we might be able to expect from Karma in the future. Certainly, the existing Karma Revero is a handsome beast, but the SC2 pushes those themes to even greater extremes. The Vapor Gray body is hand-painted, with articulating-hinge winged doors giving a suitable sense of drama.
Inside, there's a fiber optic headliner, and a whole lot of technology. Fingerprint and facial recognition security is used to access the car, and then biometric seats and steering wheel promise the perfect fit. 3D audio can deliver different sound to the driver and the passenger, Karma claims, while the glass is electrochroamatic so as to adjust automatically from clear to opaque.
Driver-assistance systems are woven though, as you'd expect, like LIDAR, long-range radar, and cameras. However Karma also uses them to record your driving, with what it's calling its Drive and Play system. A triple high-definition camera array under the windshield, together with the LIDAR and other sensors, combine to create a 3D record of the car in the environment you were driving it in.
Combined with logged metrics about braking, acceleration, steering, and even things like light changes, sounds, air temperatures, and the music you were listening to, an "adaptive laser projector" can replay the journey in the car afterwards. Docking your smartphone into the rear-view mirror turns it into a driving simulator, and you'll apparently be able to replay both your own road trips or race experiences and those of others downloaded to the car.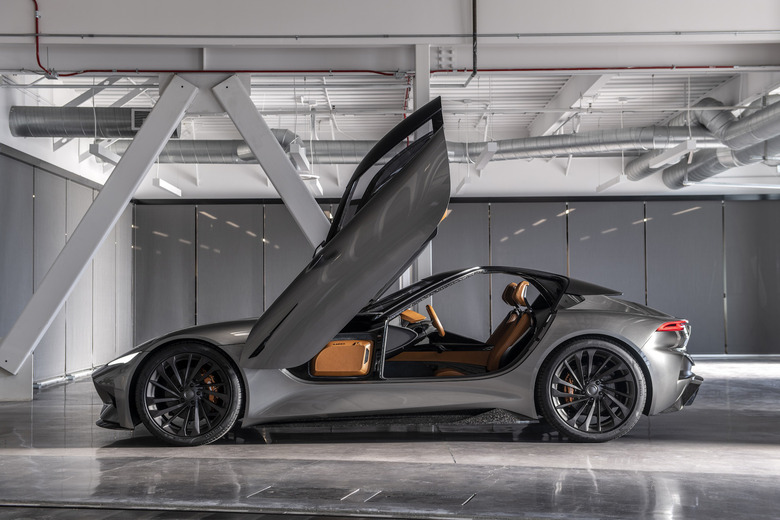 How much of this is legitimately practical remains to be seen, of course, and Karma isn't doing anything so bold as to put a potential release date on a production version of the SC2. Still, as the concept shows, there's plenty of space for technology to interface with good old-fashioned driving enjoyment, even with a zero-emissions drivetrain under the bodywork. We'll see more of the Karma SC2 at the LA Auto Show this week.