Karma Black ultra-secure LTE hotspot preorders go live at a discount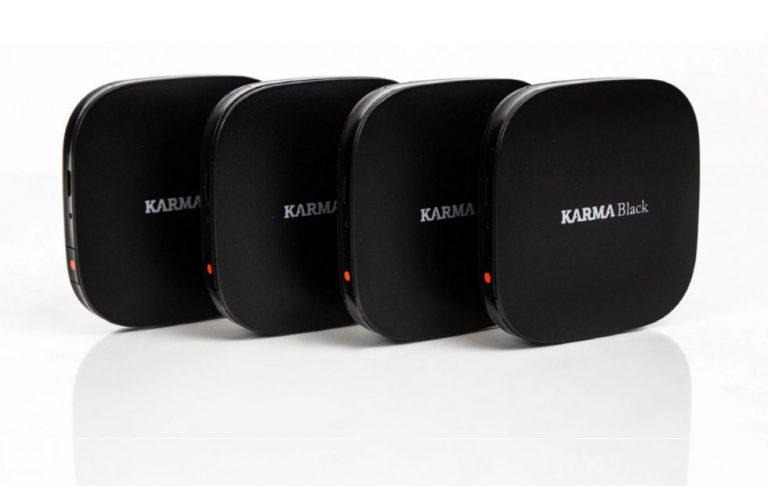 In August, Karma announced the upcoming launch of a privacy-minded mobile hotspot device that would, among other things, have a built-in VPN. Called Karma Black, that device will officially be available to purchase in January, the company has revealed. The hotspot will provide buyers with LTE data wrapped in a layer of security, helping protect data, block potentially harmful advertisements, and more.
Karma Mobility offers hotspots and data plans that enable users to get on the Internet anywhere they can get LTE coverage. The new Karma Black differs from the company's existing products by adding a security-centric offering into the mix. Karma Black isn't just for getting on the Internet — it is for browsing safely, including anonymously.
According to Karama, its Black offering will both encrypt and therefore anonymize the user's activity, helping prevent tracking, surveillence, and similar things. It is calling its product a Personal Security Appliance, and is currently offering it for pre-order at a discounted $149 USD. Once January 15 comes, the date that it will be officially available, the price will increase to $249 USD.
In addition to the device cost, users will need to pay an additional "security services" monthly charge of $19.95/month. In addition to offering LTE access, Karma Black also supports WiFi bridging, meaning you can connect your home WiFi to it so that it benefits from the same privacy features. By doing that, you can anonymously browse the Internet on your own WiFi to avoid data charges.
The router features a built-in battery that enables it to broadcast WiFi for up to 6 hours per charge. Karma offers a pay-as-you-go plan called "Drift" that costs $3/month with a $10/GB fee and monthly subscription plans called Pulse. With those, you pay $39.99/month for 5GB of LTE, $79.99/month for 10GB/month, and $99.99/month for 20GB/month.