Kanye West wants to hire app guys, tech guys, and more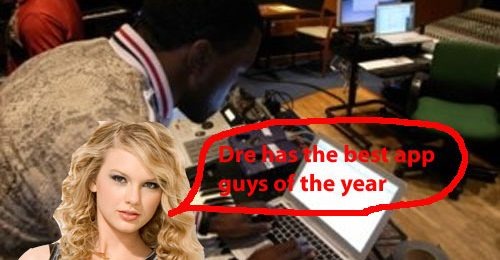 Rapper Kanye West has returned to twitter after taking some time off. Kanye used to be big on twitter, in fact, he used the service to show the cover of his last album back in July 2010. Kanye is back to tweeting, this time he is talking about a new company that he is setting up, and all the "guys" he needs to hire.
Kanye is looking for some geeks to help launch his new company called DONDA. What exactly DONDA will do is unknown, but it's clear the company has a tech bent. If you are the sort of guy (I assume women can apply as well) that has some tech skills you might be able to work for Kanye.
Kanye is looking for a slew of people in addition to app and tech guys (we assume he means programmers when he says tech guys). Kanye is also looking for game developers, car designers, graphic designers and a bunch more. Check out the official listing below.
I am assembling a team of architects, graphic designers, directors musicians, producers, AnRs, writers, publicist, social media experts, app guys, managers, car designers, clothing designers, DJs, video game designers, publishers, tech guys, lawyers, bankers, nutritionist, doctors, scientist,teachers. DONDA will be comprised of over 22 divisions with a goal to make products and experiences that people want and can afford. I want to put creatives in a room together with like minds that are all waaaay doper than me. We want to help simplify and aesthetically improve everything we see hear, touch, taste and feel... To dream of, create, advertise and produce products driven equally by emotional want and utilitarian need.. To marry our wants and needs.
[via Betabeat]