Kanye West reveals video game about his mom going to heaven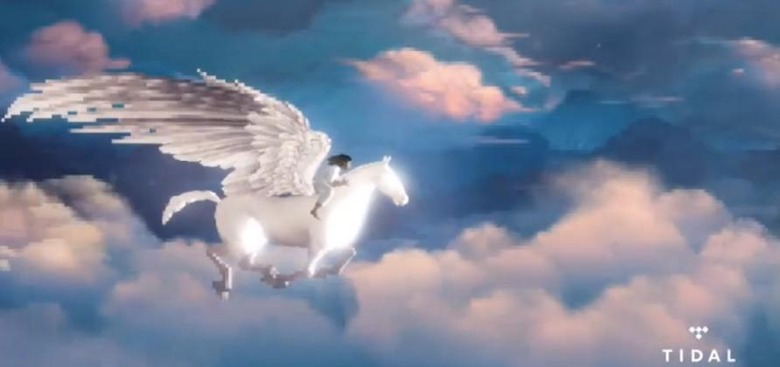 It was almost a year ago exactly when hip-hop mega-star Kanye West made a passing comment during a radio interview about making his own video game. It's something that most of us probably never expected anything to come of, but we should've know Yeezy would stay true to his word. At a launch party this week for his new album, The Life of Pablo, West revealed the first look at his game, which is about on his late mother ascending to heaven.
Titled Only One, the video game is based on one of West's songs with the same name. The single is about the birth of his daughter, with a viewpoint from his mom, and even featured Paul McCartney. Here's his description of the game from last year: "The idea is that it's my mother going through the gates of heaven, and you've got to bring her to the highest gate of heaven by holding her to the light."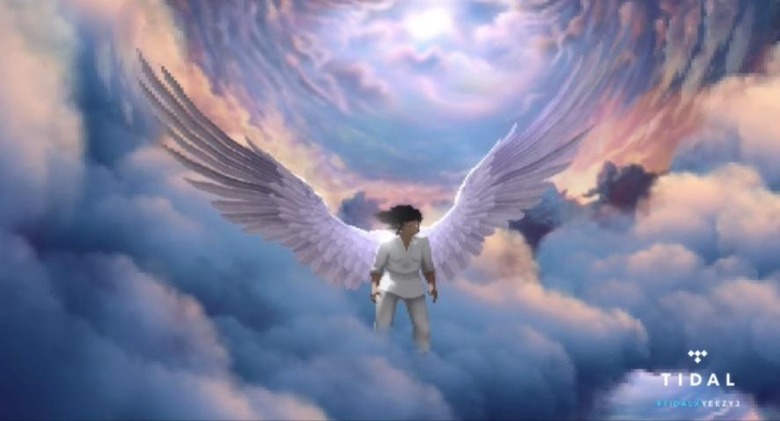 The short clip that West revealed doesn't do much to portray an actual "game;" instead it's rudimentary CG footage depicting his mother flying through clouds, riding a Pegasus, and then growing angel-like wings of her own and traveling towards a bright light in the sky.
It's clear that West is involved in the game's production, but he offers little information, except to say that he's been repeatedly turned down while trying to get it made. There's sadly no mention of when it might see release or on what platforms. Judging by the look of it, it seems more likely that Only One will debut as a mobile app or HTML5 game on West's website than on the PlayStation 4 or Xbox One.
VIA: IGN