Kantar: Galaxy S7 5th in US, Android sees highest EU growth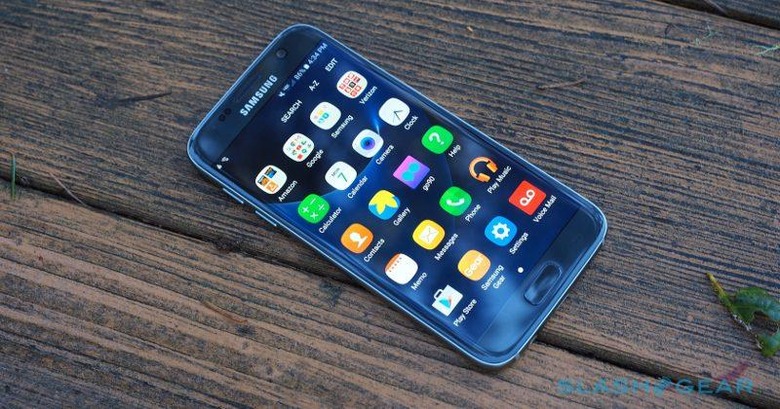 By now, most companies have publicized their financial report cards for the first quarter of 2016. But how did each platform perform in light of those. It seems that it was a relatively good quarter for Android, both in the US and in Europe, at least according to market research company Kantar. According to the analyst, Google's platform enjoyed its highest growth in two years in the EU5 countries. That is also reflected in China as well as the US, where the Galaxy S7 is largely credited for Android's latest success.
In the EU5 countries, composed of France, Germany, Italy, Spain, and the UK, Android grew by 7.1% to reach a 75.6% share in the market. Kantar reports that this is the highest it has achieved in two years. In contrast, iOS declined slightly from 20.2% to 18.9%. Windows Phone tragically fell by 5% to 4.9%. Of course, those fleeing users ran straight to Android and iOS, which helped both platform's market share.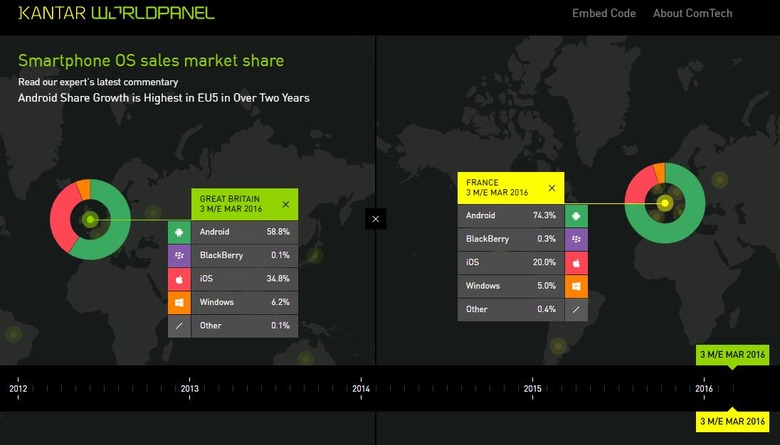 Interestingly, those Android numbers for Europe still don't include the effects of the Samsung Galaxy S7 in the market. In the US, however, the smartphone has been making waves, which definitely helped Android rise up by 7.3% to 65.5% in the market. Kantar awards the Galaxy S7 the fifth spot in the US smartphone market. While not exactly #1, that achievement is still commendable considering the Galaxy S7 managed to reach those levels after only a few weeks in the market. In contrast, the Galaxy S6 was stuck at number 10 even after 3 months since it launched.
The Android story is mostly the same in China, where brands usually associated with mid-range devices, like Huawei, OPPO, and ASUS, became more prominent. All of these at the expense of Apple, of course, whose share fell to 21.1%, a 5% decrease from last year's first quarter.
The future isn't clear cut for Android, however. Kantar predicts that the iPhone SE will have an important role to play, especially in China, which could make Android market advantage rather short-lived.