Kangaroo Plus Pocket-Sized PC Jumps With Double The Memory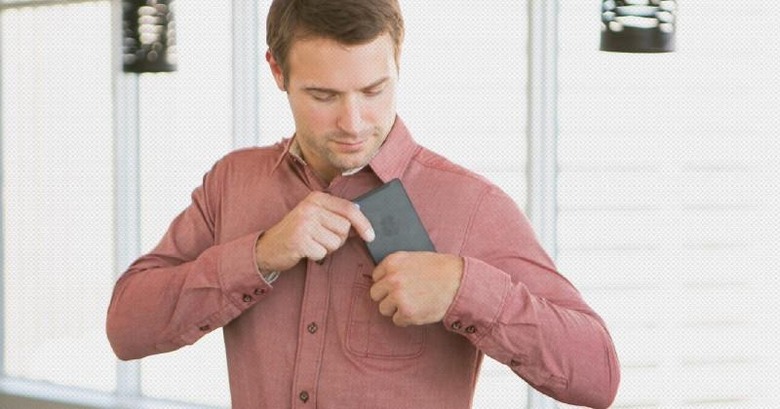 Computers the size of small boxes or overgrown smartphones aren't exactly new, but very few are really portable enough that they can be used even without access to a wall socket. One such rare find was the Kangaroo PC, which launched a little more than three months ago. Now InFocus, the maker of Kangaroo, has decided to take things up a notch a bit. Introducing the Kangaroo Plus, the same PC the size of a smartphone but now with twice the RAM and twice the storage.
That means 4 GB of RAM and 64 GB of storage. Even with today's smartphones, that translates to a lot of power. Imagine having that to power computing any time, anywhere, as long as you have a screen available (since you are most likely to bring a long your own mouse and keyboard).
The way Kangaroo, and Kangaroo Plus, works is almost similar to the likes of Intel's Compute Stick HDMI dongle. You connect it with a display, like a TV or monitor, some input devices, and you're good to go. The Kangaroo, however, has one distinct advantage. You actually don't even need a monitor or TV, as long as you have an iPad. Connecting the Kangaroo to an iPad via a cable will allow you to use it almost like a tablet, except it's running outside of the iPad.
Other than the memory sizes, the Kangaroo Plus is, for better or worse, almost exactly the same as the original Kangaroo from October. That means the same Intel Atom x5-Z8500 Cherry Trail CPU, for example. It does look a tad larger this time around, however. It also doesn't come with an OS pre-installed, so you're free to slap on Windows 10, which would yank the price up a bit, or Linux. Maybe even Android or Remix OS if you're adventurous.
As for the price, that too has changed. It costs $169.99 and can be bought from Newegg or Microsoft stores, though it's not known if the latter pre-installs Windows on it. The original Kangaroo, with 2 GB of RAM and 32 GB of storage, is still available for $99.