Kanex outs slick Sydnee iOS recharge station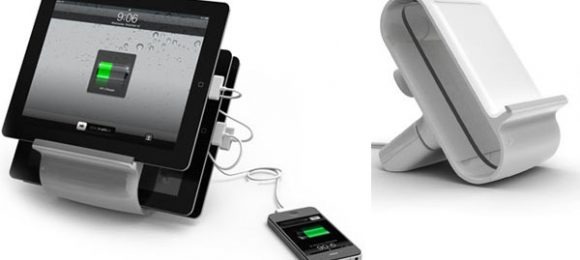 There are a lot of folks out there that have a slew of iOS devices in the home. It's not uncommon for some folks to have an iPod touch, a couple iPhones, and a couple iPads floating around. It can be tricky finding a good place to plug all those gadgets in for a charge if you are using a lot of the outlets in your home.
Kanex has a new charging station called the Sydnee that gets around the trouble of finding enough outlets by allowing you to charge up to four devices at the same time with one cord. You plug the charger into your outlet and then hook the normal Apple charge cables to the ports on the back. All the things will then charge up.
Not only does it need only one AC outlet for four devices, but also you can stack multiple iPads in the device as well to save counter space. Sydnee also looks cool as well. You can get it in black or white colors in Q1 2012 for $149.99.