Kanex GoPower Watch keeps Apple Watch working all day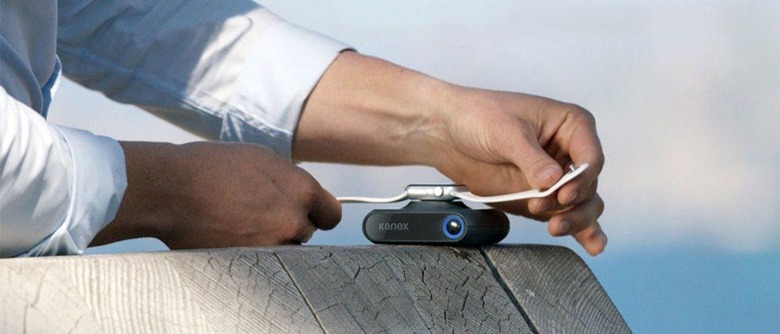 Apple Watch users who take advantage of the features that the watch offers might have a hard time making it all day on a signal charge. Kanex has a new portable, cordless charger made just for the Apple Watch that has 6x the power inside than the Apple Watch has alone. The device is called the Kanex GoPower Watch and it has a magnetic charging dock that uses the same inductive charging connector that comes with the watch from Apple.
The internal battery in the GoPower Watch is 4,000 mAh and has enough juice to charge the Apple Watch six times. "Life doesn't stop just because your battery dies, but it sure can feel like it. For those with busy on-the-go lifestyles, one day of battery life often times isn't enough," said Andrew Truong of Kanex. "The Kanex GoPower Watch is a portable charger that frees users from being tied down to wall outlets and offers six additional days of convenient, portable power packed into a premium, slim device."
The GoPower Watch has a USB port and can be used to charge an iPhone or other USB device on the go. LED indicator lights on the side of the device gives battery and charge status levels. The charger is designed to allow the Apple Watch to lay face up so you can use the touchscreen as it charges.
GoPower Watch is Apple MFi Certified and is specifically made to fit with the Apple Watch and iPhone for reliability and performance. When GoPower Watch is connected to a power source your watch charges first and then the internal battery charges. The charger is lightweight and has a durable soft-touch finish. GoPower Watch is available now for $99.95.
SOURCE: Kanex