Kanex GoPower USB-C crams 15,000 mAh of juice in a portable package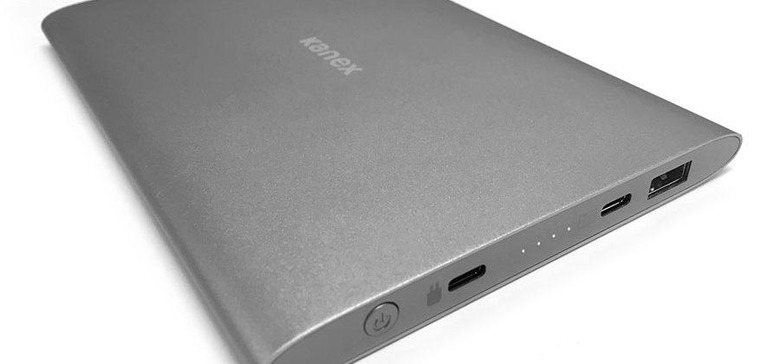 Kanex has rolled out a new GoPower portable battery that uses the USB-C port to allow it to recharge your new MacBook or other device on the go. The battery has 15,000 mAh of juice inside, which the maker claims to be enough to completely charge your MacBook once. The USB-C port output is 5V at 3 amps and the USB output is 5V at 2.4 amps for fast charging of anything that needs a USB port.
"While technology is becoming faster and more powerful, today's mobile devices and computers are power hungry and require charging more frequently than we would like," said Andrew Truong of Kanex. "The Kanex GoPower USB-C delivers maximum power and portability while offering customers an easy way to recharge their latest devices on the go, no matter what type of connection is needed."
The battery has a slim design focused on durability and being easy to transport. Inside the enclosure are premium high-capacity lithium-ion polymer batteries with high-efficiency circuitry to reduce wasted energy .The battery pack also has integrated circuit protection and smart charging technology to protect your connected device as it charges.
The Kanex battery has LED lights that show the charge level of the battery as you use it. Charging of the Kanex battery itself is performed using the provided USB-C cable and charger via the input port on the device. A USB-C to USB cable is provided to connect the battery to a normal USB port for charging. If you don't use the battery to charge a MacBook, it has enough juice to recharge your iPhone 6S seven times or your iPad Air 2 nearly two times. The GoPower USB-C battery is available now for $99.95 directly from Kanex or via Amazon.
SOURCE: Kanex