J&W Minix 811 Super-Thin Windows 7 3G Netbook [Video]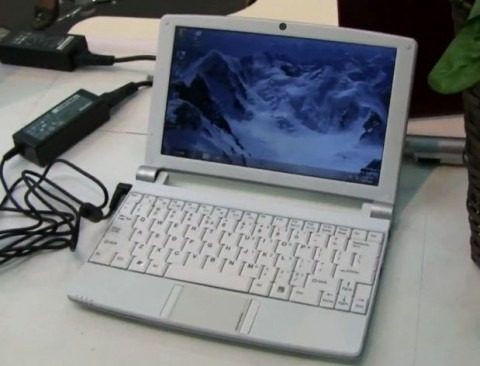 Computex 2009 may have finished last week, but the final few glossy surprises are just now emerging.  One of the last new netbooks we're seeing from the show is, strangely, one of the most attractive; the J&W Minix 811 is tipped as the thinnest netbook there, despite packing an internal 3G modem.
Video hands-on after the cut
The dimensions are aided by the fact that the Minix 811 is made from aluminum alloy, rather than plastic.  That's on the plus side; the negative part is that J&W could only find space for a tiny little 3-cell 2,200mAh battery pack.  No official word on battery life, but estimates suggest around 2.5hrs of runtime; there's also talk of a 6-cell pack, though that wasn't at the show.
Inside there's a 10-inch 1024 x 600 resolution display with non-glossy finish, and OS is to be a choice of Linux, Windows XP or Windows 7.  The keyboard is rated highly, but we're not sure what processor lurks inside; an Atom N-series seems likely, either the N270 or N280.  No word on pricing or specific availability.