JVC unveils D-ILA home theater projectors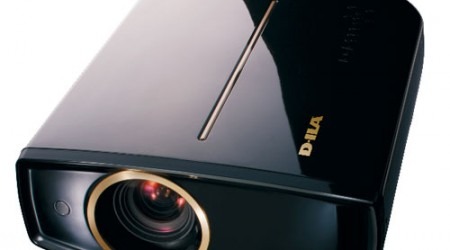 We already talked a bit about the massive 110-pound JVC pro projector with 4K resolution yesterday. If that projector was more than your budget and space could handle, JVC also has other projectors. JVC has debuted six more projectors at CEDIA that are somewhat more affordable.
The other projectors include DLA-RS35, DLA-RS25, and DLA-RS15 that will be marketed and sold by JVC's professional group and the DLA-HD990, DLA-HD950, and DLA-HD550 will be sold directly to consumers. All six projectors use JVC's new 120Hz Clear Motion Drive technology to reduce blurring.
The projectors all use a new JVC designed 0.7-inch full HD D-ILA device and the wire-grid optical engine. The DLA-RS35 and HD990 projectors have 70,000:1 contrast ratios. The HD550 has a 30,000:1 ratio the RS15 has 32,000:1 and the RS25 and HD950 sport a 50,000:1 contrast ratio. All six projectors support 1080p resolution. Pricing for the line ranges from $5,000 to $10,000 and delivery will begin sometime this month.