JVC NX-PN7 - Dual Docks for your iPod and iPhone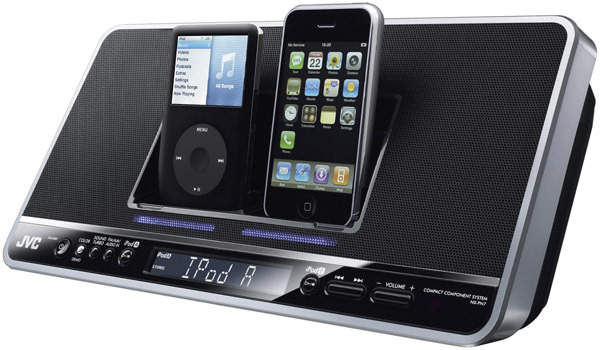 There are many people out there who own both an iPhone and an iPod. JVC is trying to bank on the idea of satisfying these consumers by unveiling its latest speaker docks for both iPhone and iPod. The JVC NX-PN7 features two docks for both devices to sit on the docking speaker system.
While the intention is to accommodate two different devices, it can also dock two iPods. The NX-PN7 sports AM/FM radio tuner, a clock, timer, and a video output for video viewing on your TV.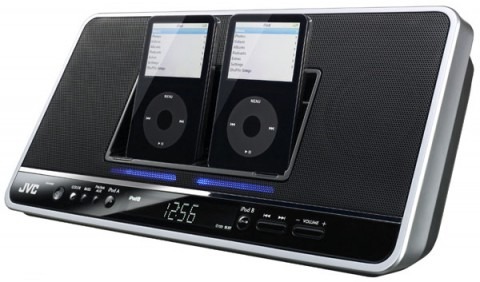 The remote that comes with the dock features iPod control keys that simulate the iPod control wheel layout to give you familiar feeling of navigation. The JVC NX-PN7 is now available for $149.95.