JVC Kaboom! boombox dragged screaming into 2011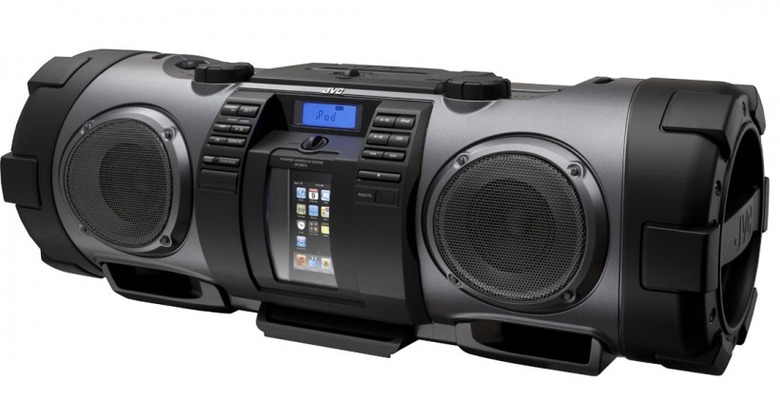 Feeling retro? JVC has dug deep into the archives and pulled out something of a classic, the JVC Kaboom! boombox, though they've wisely given it an update to suit the 2011 market. The distinctive pipe-bomb shape is still there, and the love-it-or-hate-it design, but you now get an iPod/iPhone docking station along with the integrated CD player.
There's also a USB Host port, for playing back MP3 or WMA audio files stored on external drives – that could be a simple thumbdrive PMP or an external HDD with thousands of tracks. An external audio input takes other sources, and there's an FM radio as well as a guitar/microphone input for impromptu flashmob performances.
The amp has been upgraded to 40W and there's a protective hatch to keep your iPhone safe. AC and DC power inputs are supported, and there's a shoulder strap and remote along with a video output for the picture from your iPod. The JVC Kaboom! RV-NB70 is available now, priced at $299.95.