JVC demos first projectors to display 4K resolution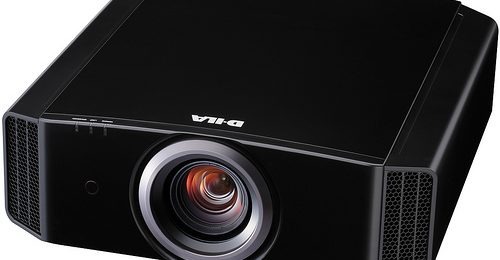 JVC is demonstrating its 4K home theater projectors at CES 2012, which we first saw back in December. The projectors are being touted as the first to display 2D HD content with full 4K resolution of 3840 x 2160 pixels or about four times that of full HD. The consumer-focused JVC Procision Series 3D-enabled lineup consists of three models, two of which offer the 4K upconverting technology.
The flagship model is the DLA-X90R, followed by the DLZ-X70R and the DLA-X30. The top two models feature JVC's 4K e-Shift technology and are also now officially THX 3D Certified. This certification means that the models had to pass more than 400 rigorous tests, including color accuracy in 2D and 3D, crosstalk, uniformity, grayscale tracking, deinterlacing, and convergence.
Other features to note about the projectors include a Lens Memory function that offers three memory settings to store custom focus, zoom, and horizontal or vertical lens shift positions, allowing for a constant height display ratio of 4:3, 16:9, or 2:35 without an additional anamorphic lens. The projectors also allow users to adjust 3D depth and subtitle geometry correction.
The JVC Procision Series D-ILA home theater projectors are available now. The DLA-X90R is priced at $11,999, the DLA-X70R is $7,999, and the DLA-X30 is $3,499.