JVC announce four new sets of headphones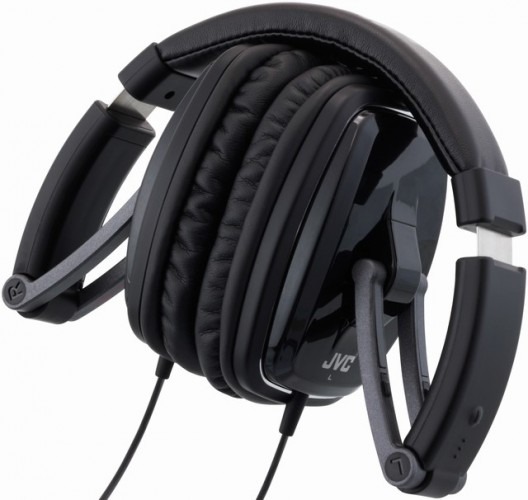 Headphones-a-plenty from JVC today, as the company announces two new sets of over-the-ear cans and two sets of multicolored in-ear headphones.  The former, the HA-M750 and HA-S650, are each foldable for easy transport and storage, and have carbon compound diaphragms, rigid carbon housings and memory-foam ear cushions.  The M750 uses 1.57-inch drivers while the S650 uses slightly smaller 1.42-inch drivers; they'll be available in August for $79.95 and $69.95 respectively.
As for the in-ear headphones, the sports-friendly HA-EBX85 and mainstream HA-FX20, each come in a range of colors and use neodymium drivers, 0.43-inch in the EBX85 and 0.33-inch in the FX20.  The sweat-proof EBX85's have a soft rubber ear-hook for wearing while exercising.  The JVC HA-EBX85 will be available in August, priced at $19.95, while the JVC HA-FX20 will be available in September for $14.95.