Juul targets teen vaping with tipped no-vape tech for schools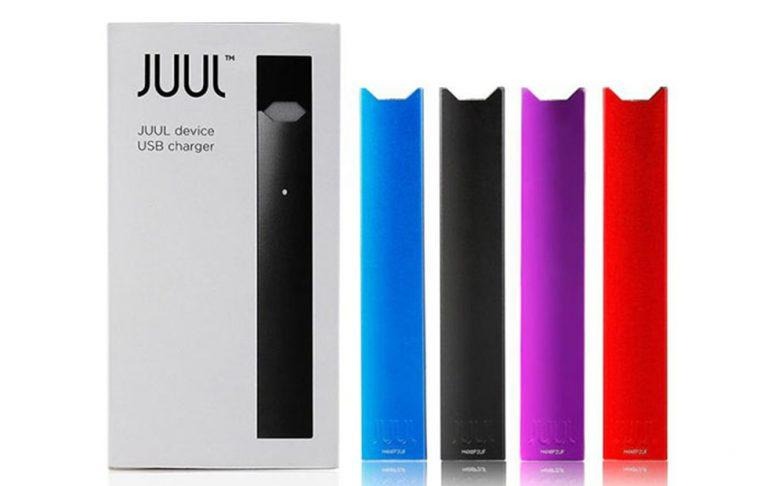 Juul, the most popular electronic cigarette on the market, has received increasing pressure over its popularity with teenagers. Parents and public health officials worry the devices — and others like them — are resulting in minors becoming addicted to nicotine, particularly a variety used by Juul called nicotine salts. The company is back with a solution, though, and it may involve turning schools into no-vape zones.
Unlike most electronic cigarettes, which are cylindrical and sometimes designed like cigarettes, Juul is shaped like a long, thin thumb drive with cartridges that snap on. Customers can buy cartridge "pods" loaded with nicotine salts and various flavors, the latter of which has long worried officials who fear teens are drawn to the pleasant taste.
According to Bloomberg, Juul has revealed a plan to spend $30 million on stopping teens from using its products. The report claims on behalf of unnamed sources that Juul is considering using Bluetooth technology and a software update to turn schools into no-vape zones; when someone enters school grounds, the device will automatically be disabled.
Starting in October, Juul will start introducing vaping devices with Bluetooth connectivity, enabling them to work with software that'll track nicotine intake. The report points toward a patent application from Juul that may hint at the future ability to offer personalized recommendations to users, as well.
The Bluetooth-enabled devices won't be arriving in the US first, but may one day be used as part of a system to regularly verify each user's age. How the company plans to perform this age verification isn't clear at this time, however.
SOURCE: Bloomberg