Just Admit It: We All Want Bigger HDTVs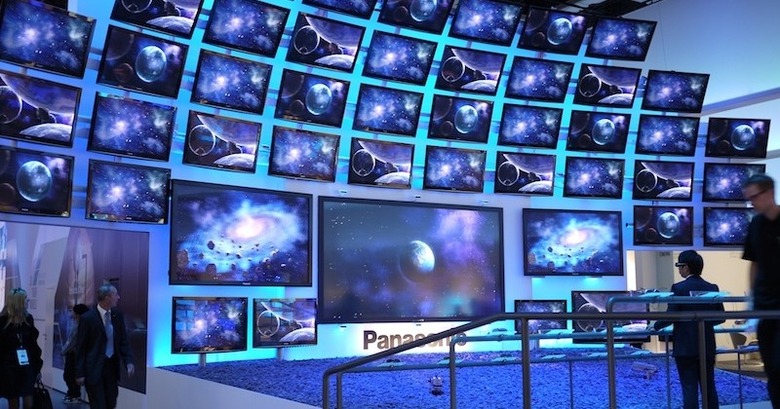 As mentioned in a previous column here on SlashGear, I'm currently in the market to buy a new HDTV. I've found that my current 50-inch plasma isn't performing as well as I would like, and it's probably about time to replace the aging set with something new. But whenever I go to the store to compare pricing on TVs, I lose all sense of reality. Instead of sticking with my belief that I can probably be quite happy with a 42- or 46-inch television, my eyes start to wander towards the larger, 52- and 55-inch sets.
As I stand there in the store, analyzing what's available, I reason that I can't possibly get a smaller television than what I have already. And although some might say I can get the same size television, I keep asking myself what the point is of replacing a 50-inch set for another. I'm upgrading. And I want the full upgrade.
Over the years, I've heard from many people that you need to measure the viewing distance between you and the screen to adequately determine how big of a display you really need. I get that. And I did it. The only problem is, that measurement revealed that a 42- to a 46-inch display would be best for that room. And as I mentioned, the rational part of my mind says I should follow that, but the tech addict in me — and the part of my mind that's winning — says I should ignore that result and go with my heart.
In preparation for writing this column, I decided to ask others if they feel the same way. I asked them if when they search for a new set, they justify buying the bigger option simply because, well, it's bigger. And in every single case, they said that they forgo rational decision-making for the sole purpose of getting a bigger television.
Upon learning that, I started to feel better. After all, if I'm not the only person trying to tell myself that a bigger set is better, I'm not really wrong in thinking that way, right? For once, my irrational desire for a larger television seemed, well, normal.
So, with that new-found knowledge, I went back to the stores. Only this time, I didn't feel guilty about my desire for a bigger HDTV. Sure, it might not be the most practical option, but you know what? I don't care. Like everyone else, I love a big HDTV, and I'm not afraid to admit it.
That's precisely why if you see me at your local Best Buy, you'll notice that I won't be paying much attention to the 46-inch HDTVs. I'll be firmly planted in the 50- to 60-inch range.
And I'm willing to bet that I won't be alone.