Jurassic World trailer released early: watch now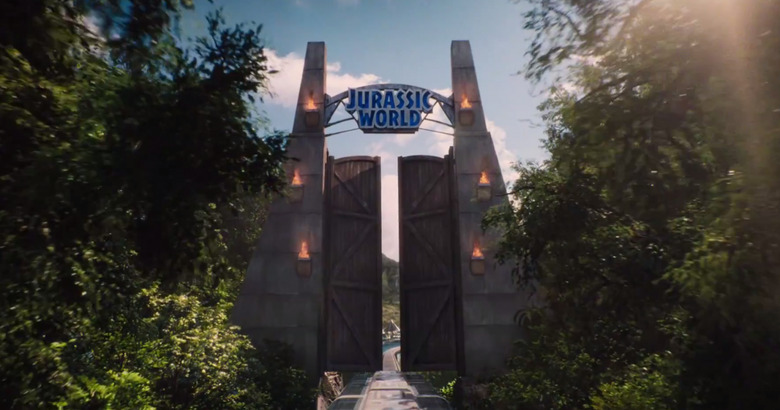 This morning the first full-length trailer for Jurassic World was released by Universal Pictures just a BIT earlier than was expected. This trailer will reassure you that Steven Spielberg is still attached (as a producer this time, not a director), and that you're still in the same Jurassic Part universe. You'll find Colin Trevorrow attached as director, and this film pumped up for release on June 12th, 2015. Oh and Chris Pratt is here to join in on the fun, of course – Star Lord!
We're still in Isla Nublar, believe it or not. "What do they got in there, King Kong?" – is still in play. We've got massive doors, fire, and a shuttle heading into the park.
We've also got madness. Madness like people rowing canoes through a stream that's also got stegosaurus and long-necked herbivores standing beside it. Entirely unsafe, entirely!
Pick up your ticket for a Gyrosphere and roll out – and pull in JAWS, because he's here too. There's an aquatic piece of action going on in this version of the Jurassic World experience – and it's quite terrifying right off the bat.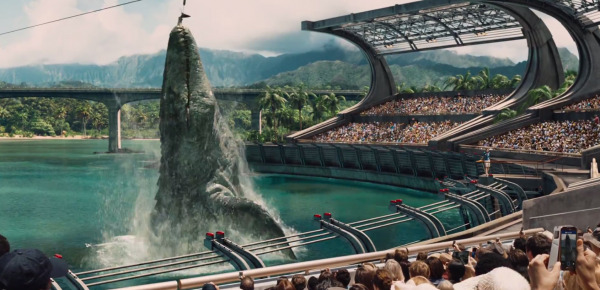 Also note the Samsung Galaxy S4 or S5 in the corner.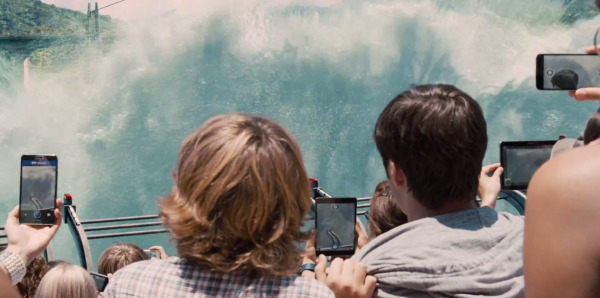 And the rest of the Samsung gear throughout the trailer, of course. Gotta be waterproof.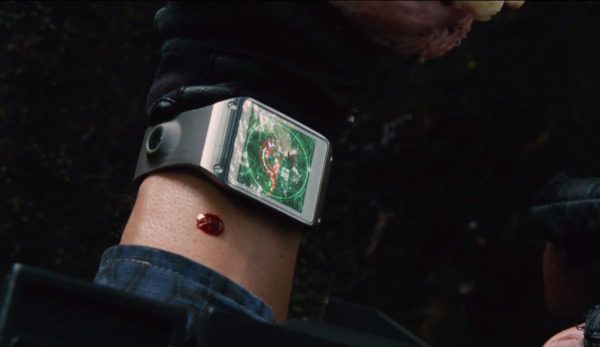 And don't forget your wearables, of course.