Jurassic World game nabs Goldblum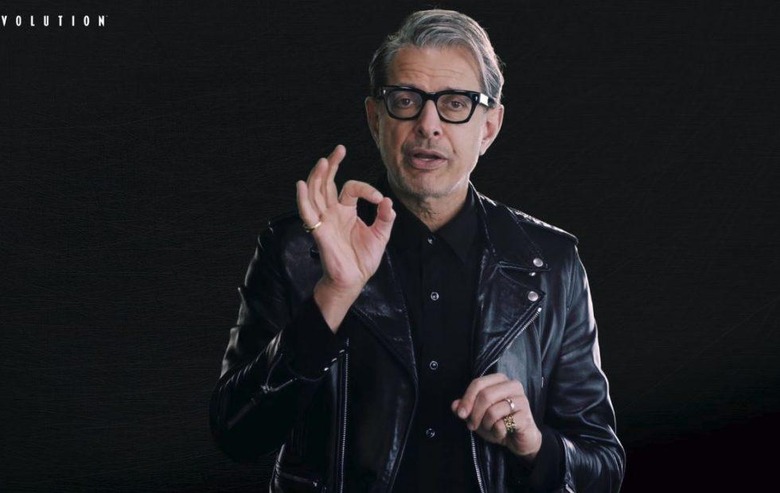 We're just a few months out from the release of Jurassic World: Fallen Kingdom, and like any big blockbuster movie, there's going to be a video game tie-in. For the first Jurassic World we saw a few different mobile games, but this time around, we're getting something a little more serious: Jurassic World Evolution, a park builder that's coming later this year to Xbox One, PlayStation 4, and PC.
At this point, we don't know a whole lot about Jurassic World Evolution. It's being made by the folks at Frontier Developments, the studio behind Planet Coaster, so the title is in the hands of people who know how to make a good theme park game. Jurassic World Evolution will task the player with creating their own Jurassic World, from bringing dinosaurs back to life and even engineering new ones like the Indominus Rex we saw in the first Jurassic World movie.
Today we're learning something new about Jurassic World Evolution, as Frontier has announced that Jeff Goldblum will reprise his role as Dr. Ian Malcolm for the game. Malcolm is a central character in both the original Jurassic Park and its sequel, The Lost World. Goldblum's involvement in the game was announced in the video you see below.
READ MORE: Jurassic World Evolution is the game I've always wantedIn it, Goldblum says that he'll be with us "the whole game," as Dr. Ian Malcolm, and that he gives Jurassic World Evolution "10 Goldblums out of a possible 10 Goldblums," noting that its his highest rating. Whether that means he's played the game is anyone's guess, but even if he hasn't, how bad can it possibly be if Jeff Goldblum is lending his talents to it?Jurassic World Evolution is currently slotted to launch in August 2018, trailing Jurassic World: Fallen Kingdom by a couple of months. As we're quickly approaching summer time, the hope is that we'll see more of this game in action soon, as a good Jurassic World game has the potential to be a big hit with people who like park builders and other tycoon-type games. Are you excited for Jurassic World Evolution? Head down to the comments section and let us know!