July 2016 was the warmest month on record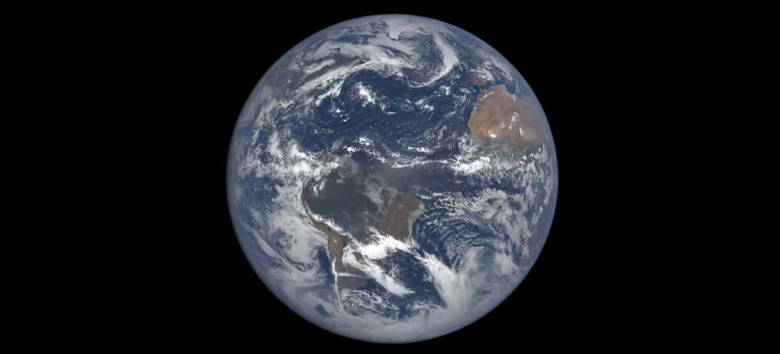 It's a little depressing to keep hearing this, but both the NOAA and NASA have published reports that say July 2016 was the hottest month on record. Not just the hottest July on record or the hottest month of 2016, but the warmest since modern record keeping of global temperatures began way back in 1880.
Obviously, July is going to be warmer than most of the other months out of the year, but the NOAA found that global temperatures came in at 1.57 degrees Fahrenheit higher than their 20th century averages. The NOAA also said that July 2016 was the 40th consecutive July where temperatures were "at least nominally above" the average recorded for the prior century, meaning we have to go back to 1976 to find a July that had temperatures come in below that average.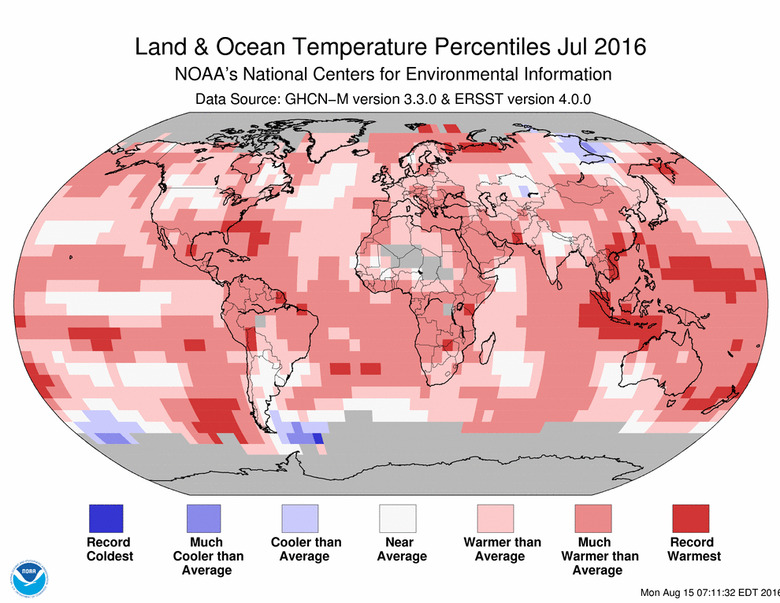 Meanwhile, NASA says this news continues a trend, as July was the 10th consecutive month to break monthly high temperature records. "It wasn't by the widest of margins, but July 2016 was the warmest month since modern record keeping began in 1880," said Gavin Schmidt, Director at NASA's Goddard Institute for Space Studies. Schmidt also noted that 2016 is shaping up to be the hottest year on record, though perhaps that shouldn't come as much of a surprise considering all of the record breaking that's been happening.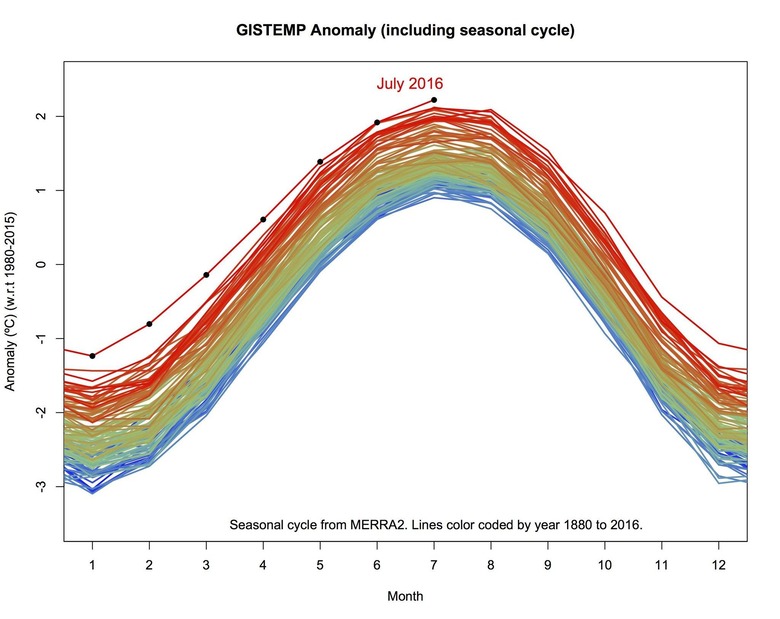 Indeed, NOAA points out that the first seven months of 2016 have seen land and ocean temperatures in most parts of the world rise higher than their averages, so it would appear this trend will continue for the foreseeable future. To read the full reports from both the NOAA and NASA, check out the source links below.