July 2015 is the new hottest month on record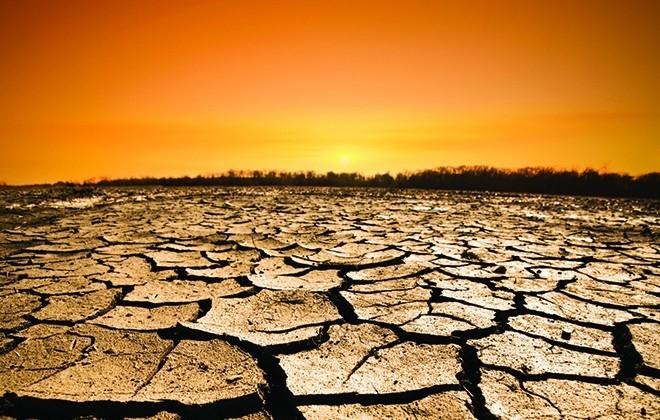 As mostly everyone anticipated, July 2015 became the hottest month on record, trumping previous title holder June 2015, which itself broke the record held by recent months before it. Last year was the hottest year on record, but as we've previously reported, this year has already broken heat records and is on track to become the newest "hottest year" recorded. In addition, a report from earlier this month has revealed that humanity has already used up nature's resources for this year, a rate that happened faster than in previous years.
The information comes from the National Oceanic and Atmospheric Administration (NOAA) in its latest report. According to the data set, last month was the hottest month — globally — that has ever been recorded. This included record warmth for the global ocean temperatures, and updated yearly information that shows January 2015 to July 2015 has also so far set its own heat record.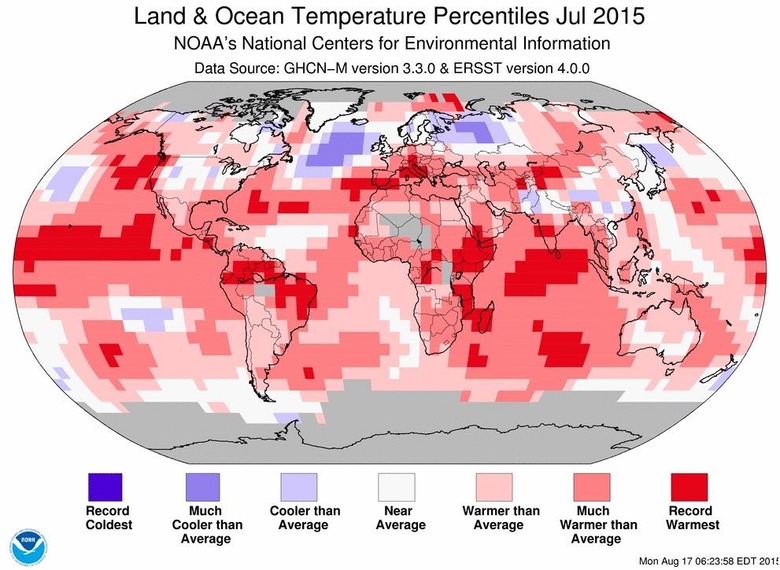 As you can see in the image above, very few places on early remained near their average temperature, and a few regions experienced cooler than average temperatures. Most regions, however, experienced temperatures ranging from "warmer than average to "record warmest", and its effects have been seen all over. Record droughts, wildfires, and more affected many states and countries over the past several weeks, and it is anticipated more potentially record-breaking weather events are in our near future.
Last month, the average global land temperature and ocean surfaces temperature was 1.46F/0.81C higher than 20th century average, according to NOAA. The agency has picked out notable climate events and anomalies it calls "significant", detailing them in the graph below: