Journalist charged with giving Anonymous login information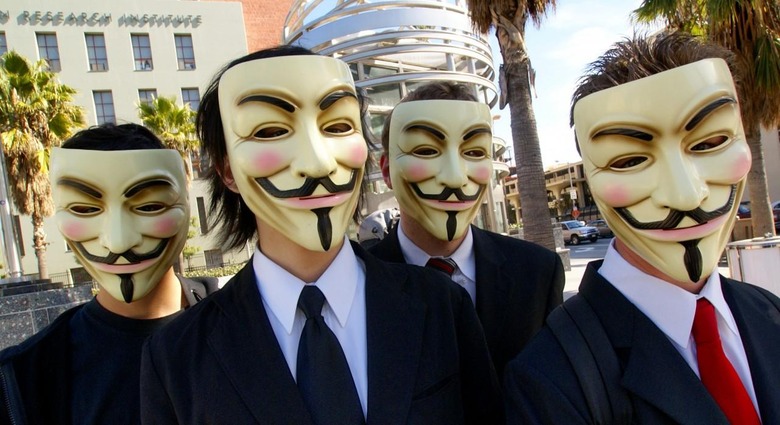 According to the Department of Justice, Matthew Keys, a 26-year-old journalist hailing from New Jersey has been charged with conspiring with Anonymous, the hacking collective known for trumping some big-name targets. Keys aided the hackers in accessing and altering a Los Angeles Times news article by providing login information.
The information was provided by Keys in an unnamed Internet forum, where he posted the information for Anonymous and added a qualifier to "go [expletive] some [expletive] up." We'll let you fill in the blanks. One of the hackers then proceeded to use the login information about a week later, accessing the media company's website.
A news story on the Times website about Representative Steny Hoyer was altered in an unspecified manner. According to a post by the hacker on the forum with which he was associated with Keys, the altered information was live on the media company's website for about 30 minutes. Keys responded with "nice," according to the complaint.
Keys, who has been charged with three felonies related to information transfer, worked for the Tribune until he was fired, at which point he took up his current job with Reuters as deputy socia media editor a little over a year ago. Keys faces up to 10 years in prison, a $250,000, and three years of supervised release per felony.
[via Wall Street Journal]