JOT turns Google Home Mini into a portable smart speaker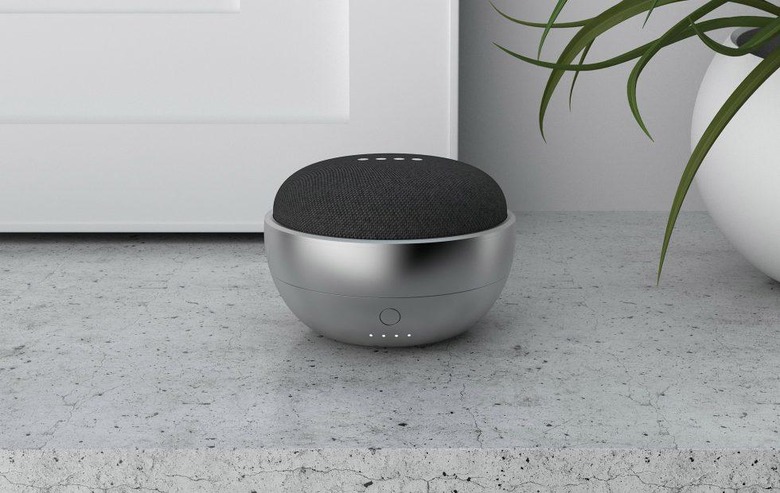 Generally speaking, smart home speakers like Google Home and Amazon Echo are meant to stay in one place. This isn't usually a problem for most people, especially those who have multiple smart home speakers for each room in their house. If, however, you've ever found yourself wishing you could easily take your speaker from one room to another, then Ninety7 might have the perfect accessory for you.
Today, Ninety7 introduced the JOT, which simply put is an attachable battery for the Google Home Mini. By attaching this to your Home Mini, you can turn it into a cordless smart speaker and take it with you as you move about the house. The JOT also serves as a base for the Home Mini, and seems to add a fair amount of bulk to the device.
Still, it isn't as if the JOT turns the Home Mini into a suddenly oversized speaker, and that extra bulk allows the JOT to hide a pretty beefy battery. Ninety7 says that on a full charge, users can get up to eight hours of power from the JOT's 5,000 mAh battery. It can be charged using the power supply that shipped with your Google Home Mini and features four LED lights on the front to tell you current battery levels at-a-glance.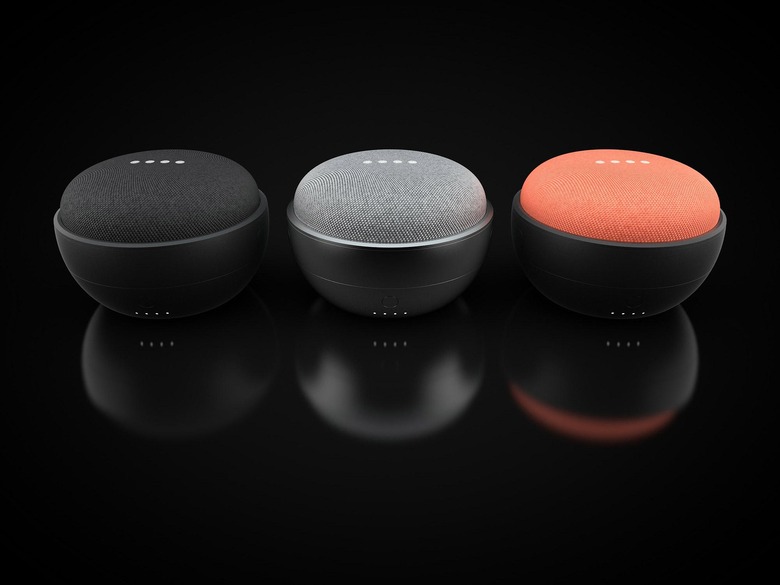 This isn't Ninety7's first rodeo when it comes to turning smart speakers in portable devices. The company has also made attachable bases for the Amazon Echo, Echo Dot, and standard Google Home, so it certainly has experience in crafting accessories like this.
While it might be hard to imagine a ton of scenarios where someone might want to turn a smart speaker into a cordless device, something like the JOT does have its uses. For instance, folks who only own one Google Home Mini might find value in having it, and it can also provide backup power to your speaker in the event of a power outage. If you'd like to pick one up for yourself, you can find the JOT today on Ninety7's website and soon on Amazon for $34.95.