Joseph Gordon-Levitt will play Edward Snowden in new film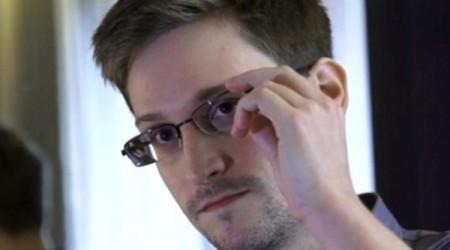 Oliver Stone, no stranger to charged political movies, is making a film based on the last few years of Edward Snowden's life. The movie also has a star; Joseph Gordon-Levitt has agreed to take the leading role, playing Snowden as he chose to leak Government secrets and criss-cross the world looking for asylum. Set to start filming this January in Munich, the unnamed film is based on two biographies of Snowden, The Snowden Files: The Inside Story of the World's Most Wanted Man by Luke Harding and Time of the Octopus by Anatoly Kucherena.
In an effort to stay true to the film's roots, Stone and Producer Moritz Borman have chosen independent studio Open Road Films to distribute their film. According to Borman, "this film needs an independent in the true sense, where political pressures will not come into play."
Gordon-Levitt last took a bit of a detour in his career, writing, directing, and starring in Don Jon. The movie was about a seemingly normal man who became obsessed, then jaded by, Internet porn.
Stone, on the other hand, is simply continuing his career trajectory. The famed Director has led the way on such movies as Nixon, W, and JFK. Other politically-slanted films such as Born on the Fourth of July and Platoon, both of which earned Stone Oscars for "Best Director".
The film is currently set for release in 2016, though no other details (including additional cast) are known at this time.
Source: The Guardian