Jonathan Ross Teases Metroid Coming to Nintendo 3DS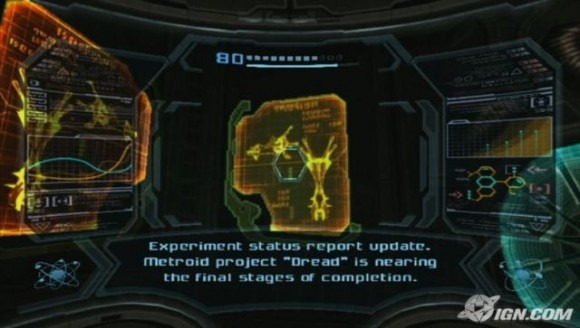 Nintendo's set to release the floodgates on information regarding their upcoming 3DS, the 3D-enabled portable gaming unit, this Wednesday. It's expected that Nintendo will announce how much the device will cost in Europe and North America, along with an official release date. UK TV host Jonathan Ross, who's managed to spill the beans on another huge title (Fable III) in the past, may have offered up a tasty morsel of what to expect in two days at Nintendo's event in Amsterdam. And it involves one of Nintendo's most popular franchises to date.
In a brief exchange on Twitter, Ross responded with "I think you're going to be pleased then..." in a reply to Twitter user darrenkerwin's comment, "I have my fingers crossed for Metroid.." To add to the buzz, Ross then added that there's going to be a few other "faves" coming to the announcement as well, along with "a few unexpected revivals." The speculation about what could be coming is high, but with the announcement just a couple of days away, Ross is keeping quiet now.
Jonathan Ross is set to host the Nintendo announcement on Wednesday, where it looks like we may see plenty of surprises. If Metroid does indeed make an appearance on the 3DS, aside from the full demo of Metroid Prime Hunters we've seen in the past, it would mean that Nintendo has yet another franchise ready to go the 3D route that many fans will more than likely accept into their lives.
[via IGN]