Jolla Tablet now available for pre-order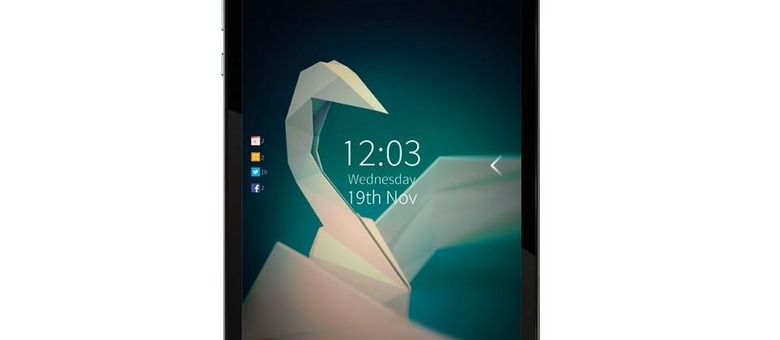 Jolla Tablet pre-orders have gone live, the company behind it has announced. Jolla says there is a "limited batch" now available to pre-order through its Jolla Online Shop, giving interested tablet users a chance to grab one of Finnish company Jolla's own sleek tablets. Unlike competing models, Jolla Tablet doesn't run Android; instead, it is loaded with Jolla's own Sailfish OS 2.0 platform. The tablet is made to be both stylish and minimalist, and Jolla promises that it offers a "superb, previously unseen user experience."
Jolla tablet was shown off in March at Mobile World Congress in Barcelona. The slate features, in addition to Sailfish OS 2.0, a 1.8GHz quad-core Intel Baytrail processor alongside 2GB of RAM, 32GB and 64GB of storage (depending on model), a 5 megapixel rear camera and 2 megapixel front-facing camera, and a 7.85 inch 2048 x 1536 display (330ppi).
Sailfish OS 2.0, meanwhile, is able to run Android apps much in the same way BlackBerry devices can, allowing it to contend with the glut of slates running Google's mobile OS. Jolla brags that Sailfish brings with it the top "multitasking experience" available, and that users are handed total control for managing their running apps, toggling betwixt different apps, and more. The version of Sailfish on the Jolla Tablet also brings a bunch of personalization features.
The Finland-based maker is also sure to point out that Sailfish doesn't feature any back doors or other ways for the users' data to be spied on or stolen. Those who are interested can reserve one of the tablets via a 267€ pre-order (299€ for the 64GB version). The price will vary based on where you're located. Pre-orders are open to everyone in the EU, Canada, the US, Australia, Russia, Hong Kong, and more.
Pre-orders will start shipping by late October.