First "Joker" Trailer Promises Joaquin Phoenix At His Creepiest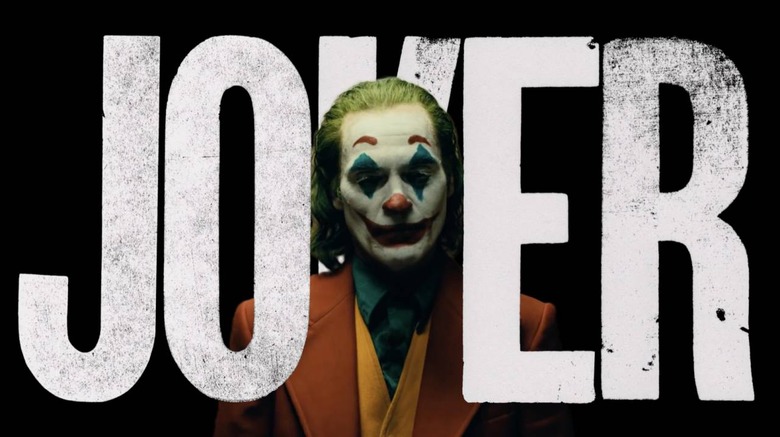 If you're not a fan of clowns, probably best not to watch. The first teaser trailer for the upcoming "Joker" movie has been released, and it's a chance to see the initial glimpses of Joaquin Phoenix playing the Gotham City super villain.
The trailer got its first outing at CinemaCon earlier this week, where fans were able to pick over the roughly 2 minutes 20 of video setting the scene for the Todd Phillips movie. Phoenix plays Arthur Fleck, the failed stand-up comedian who is driven to a psychotic break and becomes a criminal mastermind.
It promises to be a darker, grittier iteration of the Joker than we've seen so far, even compared to Heath Ledger's troubled take in Christopher Nolan's "The Dark Night" back in 2008. "Joker" will be R-rated, which gives some idea of the direction Phillips – and DC – have taken the project. Cesar Romero, this is not.
Instead it's a psychological thriller, more than a traditional superhero movie. Set in 1981, it's the story of how Fleck struggles in an aggressive and unforgiving Gotham City, trying to make a living as a street clown. Unsurprisingly, that doesn't go well.
The result is psychosis and then a spree of crime and general destruction. "I used to think my life was a tragedy," the Joker concludes at the end of the trailer, "but now I realize it's a comedy."
Written, directed, and produced by Phillips, "Joker" stars not only Phoenix but other star names like Robert De Niro and Frances Conroy. Originally Leonardo DiCaprio was tipped to play the eponymous role, but Phoenix was cast in July 2018. Principle photography began in September last year, and the movie is expected to be released on October 4, 2019.
In the process it sets up a new arc for Warner Bros. Pictures and DC Comics, distinct from the DC Extended Universe (DCEU). "Joker" is intended to be the first of such a series of films, with no direct sequel. However Warner Bros. is hoping a successful reception will pave the wave for new, darker, and more experimental movies also using DC Comics characters.