Join us at Plug and Play Wearable Health and Fitness Expo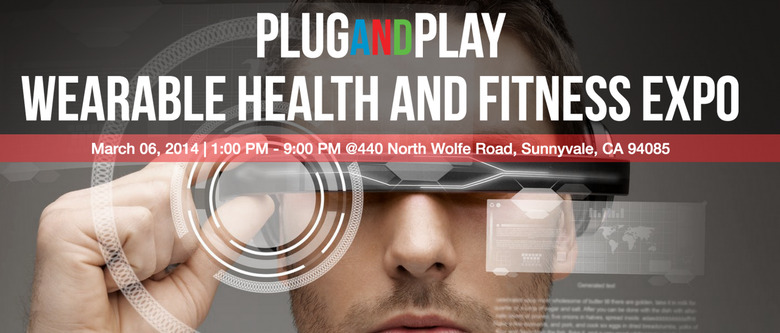 2014 is the Year of Wearables, and the inaugural Plug and Play Wearable Health and Fitness Expo will be the place to see many of them on March 6th. Taking place at the Plug and Play Tech Center in Sunnyvale, CA., the event – in partnership with Gizworld and Acommence Advisors – will feature panel discussions on the future of wearable technology with industry experts from Basis, Misfit Wearables, LUMO BodyTech, JayBird, Norwest Venture Partner, Breathometer, and more.SlashGear is an official Media Partner & Sponsor, and our own Chris Davies will be co-hosting as many international wearable health and fitness startups rapid-fire pitch their products to an audience of VCs, big brands like Google, Samsung, Microsoft, Intel, and more, and press.
We'll have the best of the day's news featured on the site, and registration is still open to attend in person. It's the first of several next-generation technology expos Plug and Play has in store for 2014, spanning the smart home, through connected cars, smart glasses, digital clothing, and more.
Key highlights:

- Cocktail reception

- 400-500 attendees

- 30 international wearable health and fitness startups pitching their products

- 50 top VCs

- Big corporations (e.g. Samsung, Google, Microsoft, Facebook, HTC, Sony, Intel, Qualcomm, etc..)

- Key media and publications

- Panel discussion with thought leaders in the wearable health/fitness space

- Live demos / Table show

- 3 winner announced

We will have a panel discussion on the future of wearable health and fitness with the following speakers:

- Silpesh Patel, Breathometer VP of Manufacturing ops & Supply Chain. A startup which raised $1M on hit TV show shark tank, created by Mark Cuban.

- Casper De Clercq, Partner at Norwest Venture Partner, a leading VC which invested in Misfit Wearables and Basis.

- Marco Della Torre, co-founder and VP of Product Science and Business Development at Basis.

- Justin Butler, business development director at Misfit Wearables.

- Monisha Perkash, CEO & co-founder of LUMO BodyTech.

- Jason Sage, Project Manager at JayBird.