Johnson & Johnson reportedly knew about asbestos in baby powder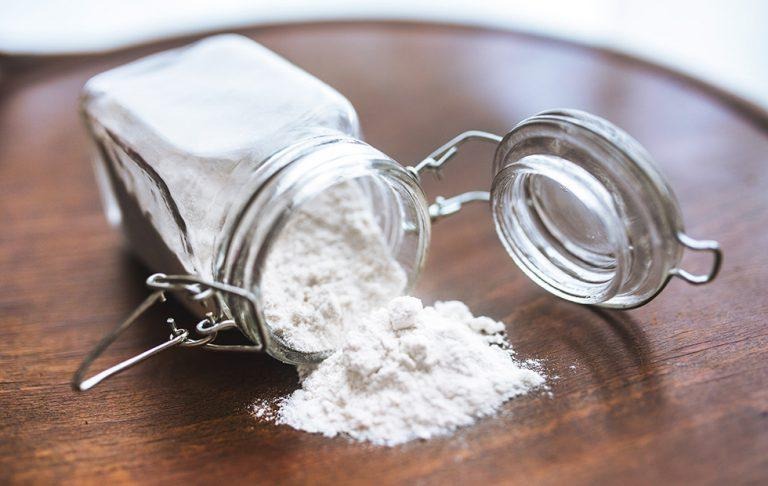 A new report alleges that Johnson & Johnson knew about instances of its talc powder testing positive for asbestos, but failed to disclose the information. The claims was reportedly sourced from various legal documents, as well as trial testimony and depositions, revealing that J&J may have known about the alleged existence of asbestos in some of its talc products since at least 1971.
Talc powder, often sold as "baby powder," is commonly available at drug stores, grocery stores, and through other retailers. Controversy surrounds the use of talc, however, due to its often close proximity to asbestos before being mined. The potential for asbestos contamination of talc products has raised concerns among the public for years.
Johnson & Johnson has been involved in a number of lawsuits alleging that its talc powder was the cause of various cases of ovarian cancer and mesothelioma, a rare lung cancer caused by asbestos exposure. The company has provided a slew of documentation as part of the legal process, and Reuters reports it has acquired many of these documents.
The publication alleges that J&J's talc powders occasionally tested positive for "small amounts of asbestos" from 1971 to "early 2000s." At least one allegedly positive test result from between 1972 and 1975 is claimed to have been "rather high." However, even small amounts of asbestos exposure is considered risky by the World Health Organization, having the potential to trigger disease development in some individuals years after exposure.
Reuters claims that the majority of internal talc test reports it reviewed found no asbestos in the product, but it notes that only a small percentage of the talc powder is ever tested and that testing limitations could potentially miss trace amounts of the deadly substance.
The documentation reportedly reveals that J&J has explanations for the positive test results — including that the asbestos was detected in talc destined for industrial, not personal health, use.
However, the report claims that lab tests of various J&J baby powder products have produced positive results for asbestos concentrations that may have resulted in exposure to people who used them. Reuters claims:
One of those labs found asbestos in Shower to Shower talc from the 1990s, according to an Aug. 11, 2017, court report. Another lab found asbestos in more than half of multiple samples of Baby Powder from past decades – in bottles from plaintiffs' cupboards and acquired from eBay, and even a 1978 bottle held in J&J's corporate museum.
The report is extensive, covering multiple decades and, in some instances, providing snippets of alleged documents provided in court. J&J denied the alleged risks of its talc-based baby powder, with company VP of Global Media Relations Ernie Knewitz telling Reuters, "This is all a calculated attempt to distract from the fact that thousands of independent tests prove our talc does not contain asbestos or cause cancer."