John's Phone super-simple cellphone has paper address book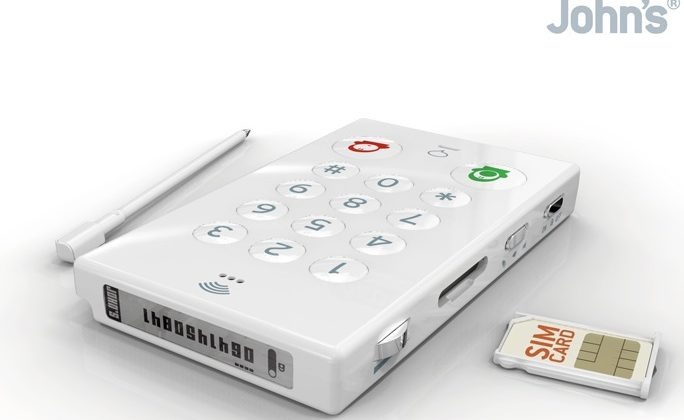 Super-simple cellphones aren't a new concept, but there's something particularly endearing about the design of Dutch handset John's Phone.  A slabbish block with a simple numeric keypad on the front, a monochrome display on the top edge and straightforward control switches on the side, it boasts up to three weeks of standby time and a bargain €69.95 ($89) price tag.
On the back there's a pop-open door which hides a paper address book, while a pull-out pen can be used to jot down numbers.  Up to ten speed-dials can be set – one for each number key – and it comes carrier-unlocked, quadband and ready to take any standard SIM card.
A volume switch on the side toggles between ringer-off, medium and loud, while the display shows battery status and caller ID (and can be conveniently read even with the phone in your pocket or bag).  John's Phone are targeting travellers, the elderly or people who don't want the frustration and complexity of a regular phone; the handset will begin shipping at the start of October.
[via BoingBoing]