John Wick spin-off TV series coming to Starz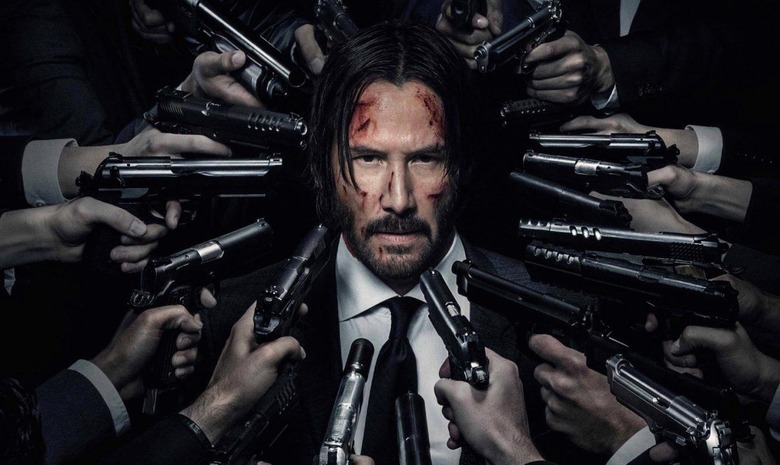 Fans of the John Wick movies are in for a nice surprise: the rumored spin-off TV series has been given the greenlight for development, and will be coming to Starz at some point in the future. Titled The Continental, the series will be set in the same world of the John Wick movies but won't star Keanu Reeves as Wick, the assassin out for revenge for his murdered dog. Instead, the show will focus on the Continental, the hotel where films' assassins hang out, and its stories.
Reeves will serve as an executive producer on The Continental, along with the John Wick movies' co-directors Chad Stahelski and David Leitch, and screenwriter Derek Kolstad. The showrunner position will be filled by Chris Collins, who previously worked on Sons of Anarchy, The Wire, and The Man in the High Castle.
While there's a chance Reeves may guest star as Wick at some point in the show, Starz notes in its announcement that The Continental will not solely be about John Wick, but instead be "set in a hyper-real version of Los Angeles" and maintain "the urgency of the action along with the dry humor from the John Wick movies."
As for the John Wick movies' signature action scenes, Starz is confident fans won't be disappointed with the new show. The network's CEO Chris Albrecht said at the Television Critics Association winter press tour:
"The Continental promises to include the thunderous fight sequences and intensely staged shootouts between professional assassins and their targets that fans have come to expect in the John Wick movie franchise as well as introducing some new, darkly compelling characters who inhabit this underground world."
There's no word on who is being considered for the cast at this point, or if the show will have any kind of crossover with the upcoming third John Wick movie, expected for release in 2019.
SOURCE Deadline