JIVR electric bike uses no chain and has 20 mile range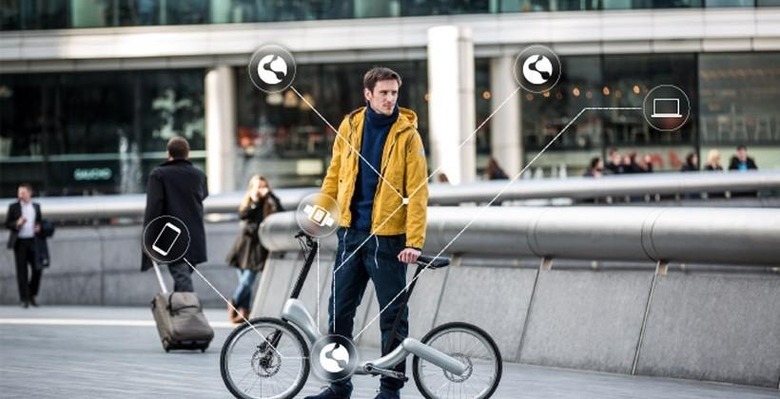 Many bicycles on the market today use batteries to be able to propel themselves with electricity to keep the rider from getting tired and sweaty during a commute. A new electric bicycle has turned up that has some other unique features. The biggest of those features is that it uses no chain.
Almost all bikes have a chain drive and that chain can get grease on clothing and requires maintenance. The JIVR bike has a sealed drivetrain inside the frame and that drivetrain uses no chain. Since it is sealed, there are no greasy components to mess up clothing on the way to work or to maintain after work.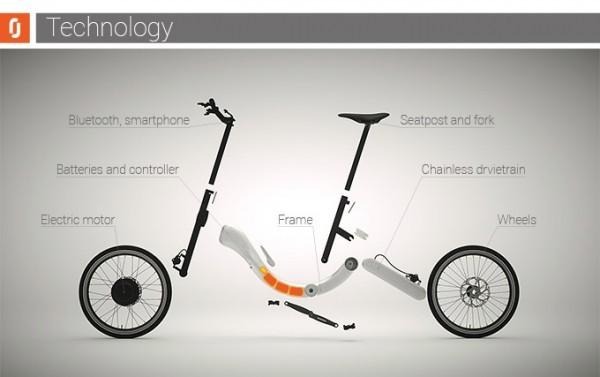 The JIVR bike also has a folding design to make it smaller and easier to store inside your home or office. The battery is molded inside the frame of the bike and the entire bike weighs less than 33 pounds. The electric riding range of the bike is 20 miles at 16mph or 20 mph. It takes 90 minutes to recharge the bike from a normal 120v outlet.
The bike is also smartphone compatible allowing you to view distance traveled, monitor calories burned, and navigate with GPS around your location. The bike features 20-inch wheels and has disk brakes for stopping power. JIVR is on Kickstarter seeking £70,000 and has raised a bit over £55,000 with 18 days to go. The bike sells for £699 and shipping is set for September 2015 in the UK only.
SOURCE: Kickstarter