Jisus, Christ, who is this Van Der Led guy?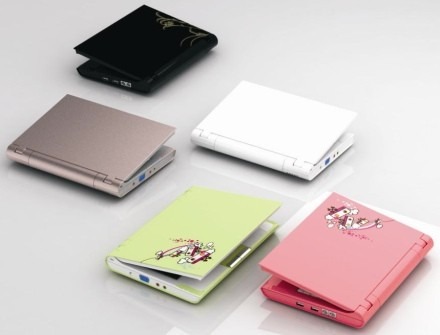 So Van Der Led is making these new notebooks, that look like Pimped Eee PCs, and calling them Jisus. No, I am not kidding, and as far as I know, this is not a joke, they are literally calling these notebooks Jisus.
They appear to come in varying colors, some even have weird designs on the lids, but they all have more or less the same hardware. They have 800x480 8.9-inch screens, 1GHz Loongson processors, half a gig of RAM, and 4GB of flash storage.
You also get 802.11 b/g, stereo speakers, and some other ports including what looks like PS/2, VGA, and audio in and out ports. They will apparently go on sale on April 25th in Europe for 299 Euro, or about $400-$450, depending on how weak the dollar is at the time.
[via Engadget]