Jink 2.0 Update Merges Messaging And Mapping Seamlessly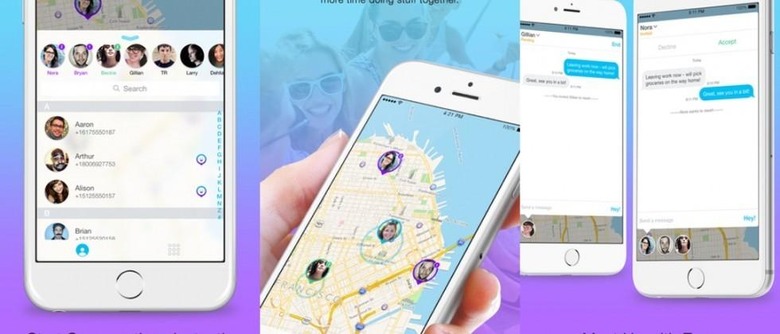 Last year, we told you about Jink, a messaging app that kept things in a container. With Jink, you can share your location, and even chat, all in a private space; if you want to stop sharing your location or end the chat, it's done, and the other party is no longer linked to you. With their recent update, available today, Jink is growing past its semi-anonymous beginnings and blossoming into a well-rounded platform. With Jink 2.0, messaging merges with mapping.
The biggest new feature is native linking with contacts. In Jink, you can double-tap a contact to say "Hey!", and your location will show up on their map in the app. It's as easy a way to meet up as we've seen, and an icon next to your contacts tells you who is already on Jink (and who you need to tell about it!).
Messaging is also making itself known on Jink after you say "Hey!". As with all things in the app, location sharing is a key component. When you message contacts using Jink, they'll get a quick glance at where you are (if you choose — location sharing is always optional).
Should you decide to hang out with pals (or someone you may not know so well; Jink is great for those tentative fist dates), your location is only shared until Jink knows you two have actually met up. At that time, location sharing is finished until you decide to activate it, and it times out should it become evident you're not going to hang out, contact or not.
Jink might sound a lot like other apps (Swarm comes to mind), but its functionality comes in a more streamlined, usable way. The update is available now on both Android and iOS.
Source: Jink