Jimmy Fallon to replace Jay Leno as The Tonight Show host in 2014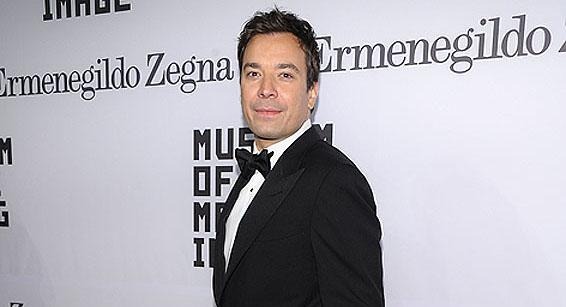 After hosting The Tonight Show for 21 years, Jay Leno will be stepping down from the helm, and current Late Night host Jimmy Fallon will be taking his place at some point during the spring time next year. Leno became the host of The Tonight Show in 1992 after becoming a permanent guest host in 1987 when Johnny Carson held the lead position.
This move has been rumored for a couple weeks now, but NBC finally made it official today. Jimmy Fallon will leave his current post as host of Late Night, and will move to the earlier 11:35 PM time slot for The Tonight Show. As for who will replace Fallon on Late Night, that has yet to still be determined, but speculation and predictions are already flying around.
However, while The Tonight Show has been based in Los Angeles, California for the past 22 years, Jimmy Fallon will remain in New York City, which means The Tonight Show will move to the show's original home in the Big Apple at 30 Rockefeller Center. It's expected that Fallon will officially take over the reigns sometime after the 2014 Winter Olympics in order to give Fallon's new show a strong start.
While Leno started hosting The Tonight Show in 1992, it hasn't been a consecutive run. Conan O'Brien took over the show in 2009, but after realizing there were disagreements between O'Brien and NBC, the red-haired comedian left the show just a year later, in which Leno was reinstated as The Tonight Show host in 2010.
Image via Flickr