Jim Beam smart decanter answers questions and pours whiskey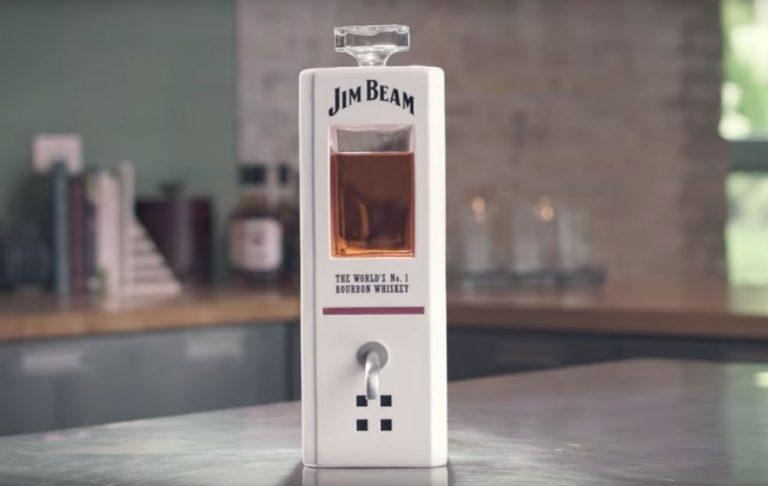 Jim Beam has just unveiled its own Internet of Things device for people who really love bourbon. Called JIM, this smart decanter is able to pour you a glass whenever you ask, as well as answer some questions you may have, assuming they're related to whiskey. The device was launched for pre-order ahead of shipments, but if you're hoping to get one before Christmas, don't get your hopes up.
The smart decanter is something like an Amazon Echo, but for whiskey drinkers. It isn't as smart as Echo, keep in mind, but it can answer some questions (mostly humorously based on the promo video below). When you ask for it to pour you a glass, it does, making it an on-demand bartender, assuming you remember to put an empty glass near it. The decanter is voiced by seventh-generation Master Distiller Fred Noe.
It's a fun way to get your glass, but the fun is relatively short lived. Jim Beam explains that the device's 3G capabilities "will expire after roughly six months." Once that happens, JIM, as it is known, will revert to being a regular decanter. The extent of what it means by that isn't elaborated upon.
If you're reading this, it may already be too late for you to get a unit before Christmas, as the website lists that the product is out of stock. While more stock will become available, the site doesn't say when. Those who have already ordered may get their unit in time, though, as it will start shipping out on December 15. The smart decanter is priced at $35.