Jigsaw is a Google company – currently operating as their own incubator unit under Alphabet. Jigsaw aims to make the internet safer, and technology safer, and to use technology to make people safer. With Intra, they've created an app that protects against DNS manipulation. This is an app for the world to access the entire internet without, for example, government censorship.
Online censorship can be enacted on a single person or a community of people – or a whole country – using DNS manipulation. Each time your phone wishes to access a webpage, it makes a request to access said webpage using a server. This connection is generally insecure, and open to DNS manipulation.
DNS stands for Domain Name Server, and the app called Intra makes your phone use Google's DNS. Using Google's DNS, you can rest assured that you'll always be able to see the internet – the whole internet. This might not be entirely important for everyone in the world, but for people who live under oppressive governments, it's extremely necessary.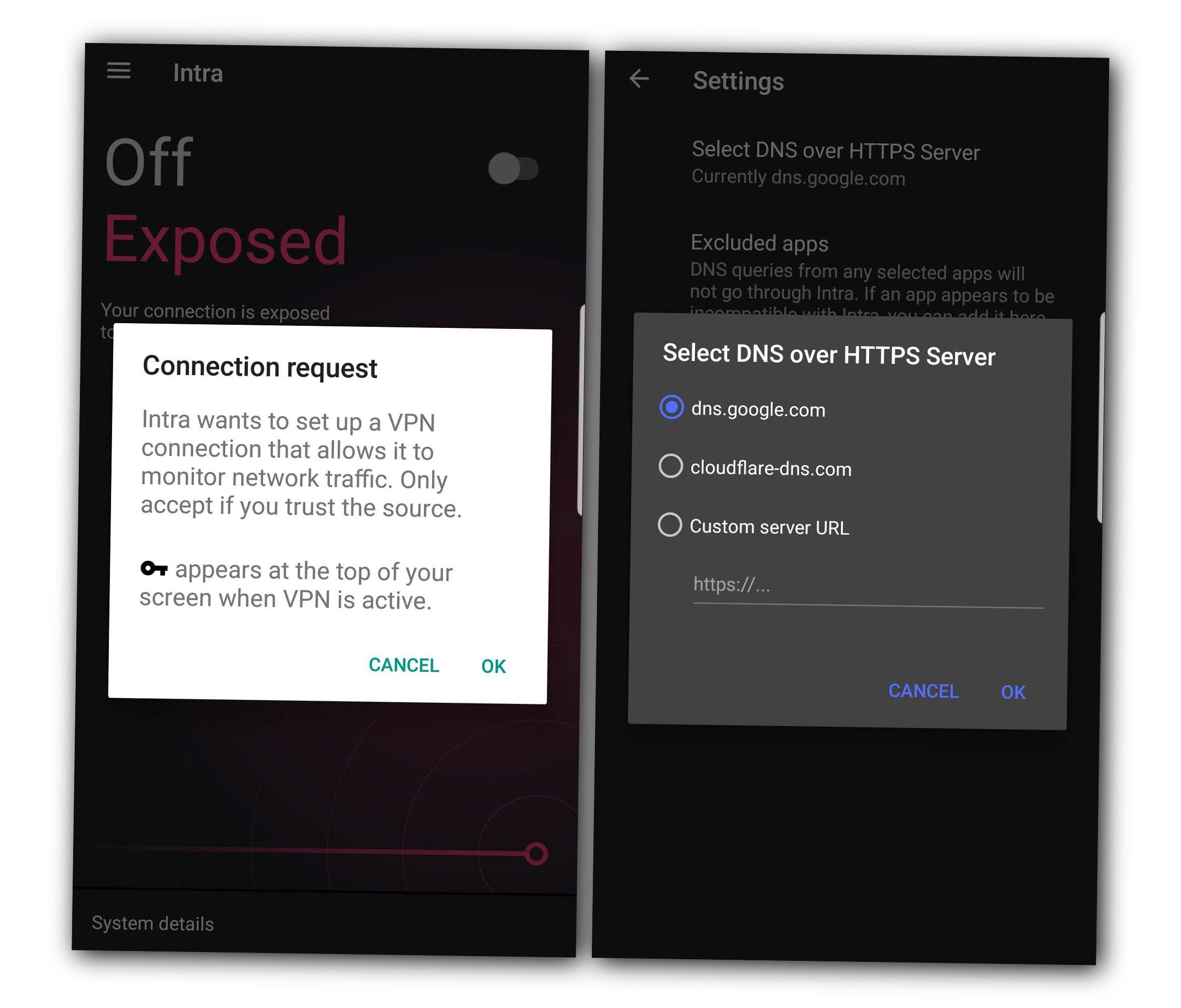 Intra uses Google's DNS by default, but inside Settings you'll be able to select dns.Google.com, cloudflare-dns.com, or enter your own custom server URL. Regardless of server used, this app and its services are completely free.
At the time of its first release, this week, Intra included the following feature list:
• Free access to websites and apps blocked by DNS manipulation
• No limits on data usage and it won't slow down your internet connection
• Open source
• Keep your information private – Intra doesn't track the apps you use or websites you visit
• Customize your DNS server provider — use your own or pick from popular providers
This app is available through the Google Play app store right this minute. It's made by Jigsaw Operations LLC, and it's first version was made public on Google Play on October 3rd, 2018. According to one Google Jigsaw team member posting to Reddit, "Sorry, we don't have any immediate plans to make an iOS version."